2017 News
December 13, 2017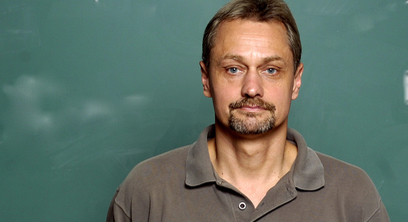 A new memorial award, established by the Western Law Class of 2007, honours the late Tim Edgar LLB'85, a much respected and admired Professor who taught at Western's Faculty of Law from 1989 to 2011.
Read more...
December 07, 2017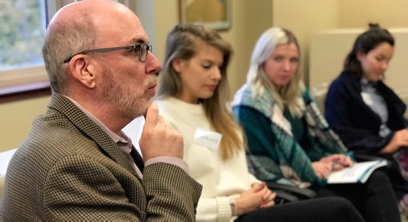 In the fall term, Western Law Professor Thomas Telfer led 23 first-year law students through the Mindfulness Ambassador Program. Western is the first Canadian Law School to offer this unique program.
Read more...
November 29, 2017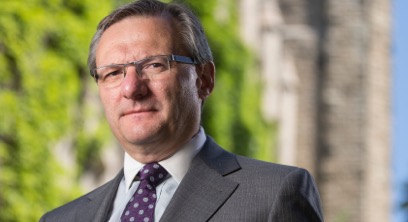 A new Social Sciences and Humanities Research Council (SSHRC) Insight Grant awarded to Professor Christopher Nicholls as co-applicant, will fund research into shareholder activism and its impact on the capital markets.
Read more...
November 27, 2017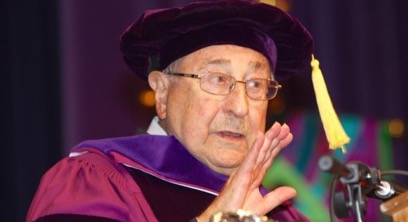 Western Law mourns the loss of Gerald Fridman, Professor Emeritus and private law scholar, who died on November 24, 2017 at age 89.
Read more...
November 14, 2017
Precarious work is a growing, and worrisome, phenomenon in North America, and is contributing to both deteriorating working conditions and rising income inequality. This was the theme of the most recent labour law lecture and conference series at Western Law, held on 3-4 November.
Read more...
November 07, 2017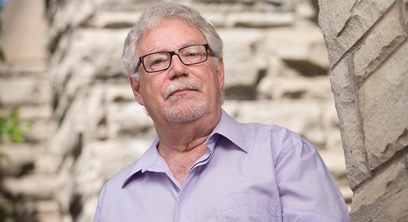 No, your 'smart' coffeemaker likely isn't plotting to harm you. But it might well be leaking data about you to companies that don't have the capacity to safeguard the information, says Western Law professor Sam Trosow who specializes in privacy protection.
Read More...
October 23, 2017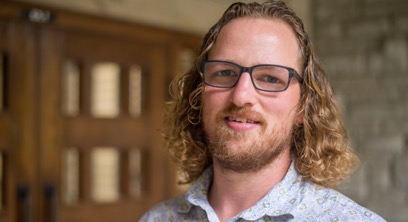 Professor Jacob Shelley has received a Canadian Institutes of Health Research (CIHR) grant to examine the ethical dilemmas of pharmacists who sell products that may be considered unhealthy.
Read more...
October 13, 2017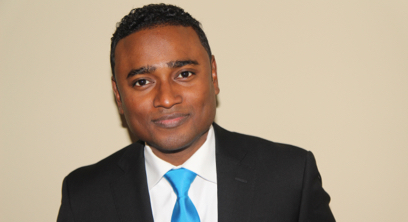 It seems as though almost weekly, we receive newly published information or reported decisions that appear to confirm how very little we know about the true impact of head injuries within a sport context.
Read More...
September 26, 2017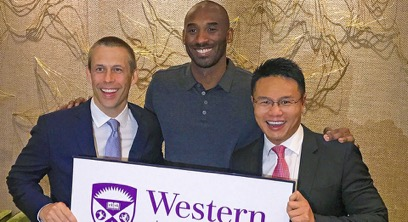 NBA China CEO David Shoemaker, LLB'96 along with Ken Chu, BACS'96, LLD'07, Chairman and CEO of Mission Hills Group, announced they will set up China's first NBA Basketball School.
Read More...
September 06, 2017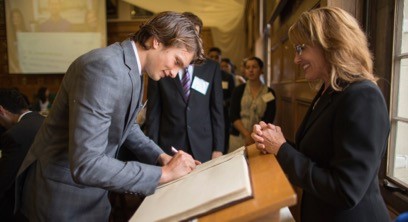 Western Law officially welcomed the Class of 2020 with a formal Induction Ceremony held at Western University's Great Hall on September 5. The ceremony marks a significant milestone in the professional and academic lives of the students, and creates a greater awareness of the privileges and duties that being a lawyer entails.
Read more...
August 09, 2017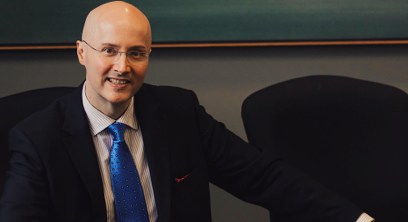 Law professor Randal Graham has published Beforelife, a work of fiction depicting a post-mortem life of non-scarcity. The book is set for a September release.
Read more...
June 21, 2017
It was a great day of celebration for the Class of 2017, their family and friends. Dean Erika Chamberlain welcomed the grads and their guests to the Western Law awards ceremony held on June 21 and congratulated the class on their hard-earned accomplishment.
Read more...
June 02, 2017
Community Legal Services continued its national leadership role in access to justice when it hosted its fourth annual Access to Justice Symposium on March 24, 2017. The event had its largest attendance ever, as over 125 persons came to Western Law.
Read more...
June 02, 2017
The Western Law Interdisciplinary Graduate Student conference "Law: Stagnation, Evolution or Revolution?" held May 18-19, discussed the role the law plays in differing areas of society.
Read more...
May 26, 2017
Western Law professor Michael Coyle has received a Social Sciences and Humanities Research Council grant in the amount of $24, 986 to conduct research into Indigenous systems of law.
Read more...
May 26, 2017
Members of Western Law's Tort Law Research Group, Erika Chamberlain, Jason Neyers, and Zoë Sinel, presented papers at the Canadian Law of Obligations: Innovations, Innovators, and the Next 20 Years at the Peter A. Allard School of Law at the University of British Columbia in Vancouver.
Read more...
May 01, 2017
Professor Margaret Ann Wilkinson has been awarded, as co-applicant, a $22,270 SSHRC Connection grant. She shares the grant with Prof. Mistrale Goudreau (Ottawa-Civil Law).
Read more...
April 20, 2017
A new graduate diploma program at Western Law brings together the fields of mining law, finance, and sustainability to teach the latest legal developments in the Canadian and global mining industry.
Read more...
April 19, 2017
Western Law's moot team placed in the top four teams in the world at the International Rounds of the Philip C. Jessup International Law Moot Court Competition held in Washington, D.C.
Read more...
April 13, 2017
A new book, The Right Relationship: Reimagining the Implementation of Historical Treaties edited by Michael Coyle and John Borrows, explores how Canada's legal and political structures could better serve the treaty relationship between First Nations and the Crown.
Read more...
March 29, 2017
Members of Western's Faculty of Law had the unique opportunity to learn first-hand about Indigenous law thanks to the Anishinaabe Law Camp held March 23-26.
Read more...
March 23, 2017
John Goldberg, the Eli Goldston Professor of Law at Harvard University, delivered the second Tort Law Research Group Public Lecture of the 2016-17 academic year to an audience of students and faculty on March 13.
Read more...
March 23, 2017
When Laura Snowdon graduates this June from Western Law she'll be in the fortunate and unusual position to have two consecutive judicial clerkships lined up.
Read more...
March 16, 2017
Western University's third annual Indigenous Awareness Week takes place March 20-24, and the Faculty of Law will be host to a number of special events celebrating and bringing awareness to local Indigenous culture and legal scholarship.
Read more...
March 16, 2017
In her 2017 Coxford Lecture, Professor Debra Satz discussed various problems with and challenges to the privatization of public goods.
Read more...
March 15, 2017
Professor Valerie Oosterveld has been named Western Law's Faculty Scholar for the 2017-18 and 2018-19 academic years. The award recognizes sustained excellence in all scholarly activities.
Read more...
March 14, 2017
Seventeen law schools from across Canada participated in the 2017 Kawaskimhon National Aboriginal Moot and for two Western Law students it was a unique and fulfilling experience.
Read more...
March 02, 2017
Erika Chamberlain has been appointed to a five-year term as Dean of Law, beginning May 1, 2017. She will replace Iain Scott, whose term ends this year.
Read more...
February 27, 2017
It was a career that needed a runway and, once airborne, her flight aimed for new horizons. After completing one year of her undergraduate degree, JD/MBA student Ashley Taborda took a prolonged break from school to figure out what she wanted to do with her life.
Read more...
February 23, 2017
There is no question Western Law has the bases covered when it comes to outstanding sports law education.
Read more...
February 14, 2017
Mayo Moran, Provost and Vice-Chancellor of Trinity College at the University of Toronto, delivered the Tort Law Research Group public lecture on "Rethinking the Reasonable Person".
Read more...
February 08, 2017
In light of President Trump's travel ban on seven majority-Muslim countries, law students lent their time and talent to take part in a research marathon to assist the Canadian Council for Refugees launch a challenge to the Safe Third Country Agreement.
Read more...
February 03, 2017
Western Law students recently took part in the Debwewin Summer Law Program, spending time with Indigenous organizations to provide community education and legal assistance support to First Nations, Métis or Inuit communities and community organizations in Ontario.
Read more...
February 03, 2017
Michael Rubinoff's Come From Away - a heart-warming tale of kindness and generosity in the face of tragedy – is on its way to Broadway.
Read more...
January 30, 2017
Valerie Oosterveld, associate dean in the Faculty of Law, along with 22 partners from across Ontario, was recently awarded a $2.5-million Partnership Grant from the Social Sciences and Humanities Research Council.
Read more...
January 20, 2017
Ontario's Attorney General, the Honorable Yasir Naqvi, spoke at Western Law on January 19, on the topic of "Challenging the Status Quo in Ontario's Justice System." He encouraged Western Law students to be the "instruments of change" in society, and to constantly ask how they can make the legal system and society better.
Read more...
January 20, 2017
Professor Valerie Oosterveld has been selected to lead a United Nations Women-funded project to learn more on the prosecution of sexual and gender-based crimes from the Special Court of Sierra Leone (2002-13), created to address serious crimes committed during the brutal armed conflict in the West African country in the 1990s.
Read more...
January 18, 2017
Third-year Western Law student Jim Lepore is the winner of Canada's IP Writing Challenge for 2016.
Read more...
January 11, 2017
Western Law's January term is a highlight of the school's academic year and provides students a global perspective in a range of private and public law.
Read more...