Indigenous Initiatives at Western Law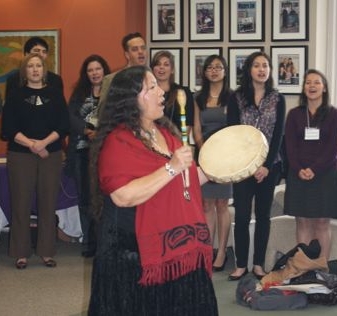 "As a law school, we are committed to having an ongoing response to the Truth and Reconciliation Commission's Calls to Action. Western Law takes its responsibility seriously to advance reconciliation in the law school environment and is working with the Office of Indigenous Initiatives to increase the participation of Indigenous students. Virtually all practice areas engage with these issues, and today's lawyers need to be aware of both the historical context and contemporary challenges in order to be ethical, socially-conscious, and effective practitioners."
- Erika Chamberlain, Dean of Law
Visit the Office of Indigenous Initiatives website at https://indigenous.uwo.ca.
Opportunities in the Legal Profession:
Indigenous Perspectives and Reflections
Western Law is a member of the National Advocates for Indigenous Law Students (NAILS).  NAILS hosted an Indigenous lawyer panel and law school information session via Zoom on February 2, 2021. This provided the opportunity to hear from a panel of respected Indigenous lawyers about the law school experience for Indigenous peoples and the various careers available to students with a law degree. Representatives from each law school in Ontario were present and spoke about the supports available to Indigenous law students. The event began with an opening from Elder Constance Simmonds, followed by a panel discussion. We hope to offer a similar event in 2022. 
Courses
First year: students are exposed to Indigenous legal issues in a variety of courses. In Constitutional Law, students study the rights guaranteed to Canada's Aboriginal peoples under the Constitution Act, 1982. In Property Law, students learn about Indigenous conceptions of property. In Criminal Law, students hear about some of the challenges to the existing legal order raised by Indigenous notions of justice and appropriate punishment.
Second year: beginning in 2020-21, all second-year students will take a mandatory course in Indigenous Law, led by Professor Jeffrey Warnock. This course will provide students with an introduction to Indigenous legal traditions, with a particular focus on Anishinaabe principles. Some of the topics students will examine include: the evolution of the relationship between Indigenous people and the state, the impact of colonial policies on Indigenous legal traditions, the treatment of Indigenous legal traditions by the courts, and the importance of stories in understanding Indigenous legal traditions.
Upper year: many upper-year courses address topics involving Indigenous communities and peoples, including Environmental Law, Mining Law and Sustainability, Family Law, Administrative Law, Human Rights, and Public Health Law. In addition, a range of elective courses are available for students who wish to focus on Indigenous issues in more depth, such as Aboriginal Law, the Kawaskimhon Talking Circle, and a rotation of "Read and Study" courses described below.
Western Law's Special Read and Study Courses
Since 2017, Western Law has offered a series of special group Ready and Study courses that focus on texts related to Indigenous peoples and Indigenous Law. Familiarly known as "Western Law Reads," we have studied both Canada's Indigenous Constitution and Freedom and Indigenous Constitutionalism by Professor John Borrows, as well as Flawed Precedent: The St Catharine's Case and Aboriginal Title by Professor Kent McNeil. In these unique courses, students and faculty join together in a relaxed atmosphere to read, discuss, and reflect on these texts and their application to contemporary issues in Canadian law and society.
Law School Admission Test (LSAT) Preparation Course for Indigenous Students
The Law School Admission Test (LSAT) is a required admissions component for most law schools. Our LSAT Preparation Course for Black, Indigenous, and Low-Income students provides an introduction to the LSAT that familiarizes participants with all aspects of the test. The course also includes a number of full-length practice tests administered under realistic testing conditions.
This free course is open to all Indigenous students and is offered with the support of the Law School Admission Council and Borden Ladner Gervais LLP.  It is a great opportunity to develop your LSAT skills, explore a detailed approach for your law school application process, and build community in your pursuit of a career as a lawyer.  Please visit law.uwo.ca/lsatprep for more information and to register.
Other Student Opportunities
Beyond their academic courses, Western Law students can engage with Indigenous issues through co-curricular activities like the Extractive and Indigenous Affairs Moot, Indigenous Awareness Week, or as summer interns through the Ministry of the Attorney General's Debwewin internship program. Read more about Western Law students' experiences in this internship program.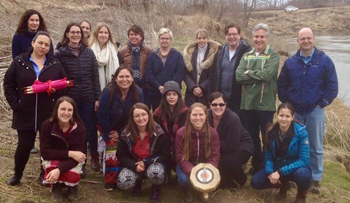 Indigenous Law Camp
In March 2017, Western Law faculty and students participated in our first Anishinaabe Law Camp, hosted by Chippewas of the Thames First Nation and facilitated by Professors John Borrows and Heidi Stark from the University of Victoria. Our second Camp, held in March 2019, was hosted by Walpole Island First Nation and was supported by the Law Foundation of Ontario. The Camp will be a regular fixture of our programming going forward. Read more
Alumni
Western Law's Indigenous graduates include: Norman Lickers, the only First Nations person to be called to the Ontario bar between 1865 and 1966, and Roberta Jamieson, the first woman from a First Nation to graduate from law school (1976). Among her numerous achievements, Jamieson served as the first female Ombudsman of Ontario (1989-99) and the first woman elected Chief of the Six Nations of the Grand River Territory (2001-04). She was appointed President and CEO of INDspire in 2004 (formerly the National Aboriginal Achievement Foundation). She is also a Member of the Order of Canada. Today, our Indigenous graduates work in a variety of fields, from private practice, to advising Indian bands, to working at high levels in government and as members of the judiciary.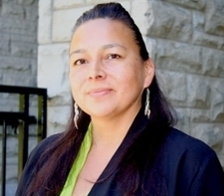 LFO Community Leadership in Justice Fellowship
In 2016-17, Western Law hosted Brenda Young, Community Justice Director for the Chippewas of the Thames First Nation, as part of the Law Foundation of Ontario's Community Leadership in Justice Fellowship program. Young focused her studies on Indigenous economic justice, and will lead workshops for faculty and students. Read more
Graduate Studies
Western Law invites applications from graduate students seeking to perform research on areas related to Indigenous and Aboriginal Law, including aspects of international law, environmental law, and alternative dispute resolution. Students working in these fields may also participate in the Collaborative Graduate Specialization in Transitional Justice and Post-Conflict Reconstruction. You can read about one student's experience here.
Support Services
Reflecting our commitment to ensuring equitable access to legal education, Western Law offers a special admissions category for Indigenous applicants. Learn more
Western Law offers a range of financial assistance to students in financial need. Indigenous and Northern Affairs Canada (INAC)'s Post-Secondary Student Support Program (PSSSP) provides financial assistance to First Nations and eligible Inuit students who are enrolled in eligible post-secondary programs.
The Clarke-Osborne Family Entrance Scholarship is awarded to a student entering first year Law based on academic achievement and demonstrated leadership ability valued at $1,750.  Preference is given to an Indigenous student. This scholarship is made possible by a generous gift from Cindy Clarke (BA '93, LLB '97) National Group Head, Specialized Litigation at Borden Ladner Gervais LLP and Chris Osborne (BSc '93, MSc '94), in loving memory of Cindy's father, The Honourable Justice Richard N. Clarke (BA '62, LLB '67).
The Interdisciplinary Initiative (IDI) in Applied Indigenous Scholarship invites applications for scholarships from Indigenous students currently enrolled at Western University and its affiliated Colleges.  In keeping with the goals of the IDI in Applied Indigenous Scholarship, these awards are intended to support Indigenous student who are pursuing academic studies with the future goal of utilizing their degree within an applied Indigenous community context.  Up to eight scholarships will be awarded. Each scholarship provides a one-time award of $2,500 for part-time students or $5,000 for full-time students. For further information on how to apply, please visit the Indigenous Scholarship Student Opportunities page.
The Robert Ninham Entrance Scholarship is awarded annually to a full-time undergraduate student entering Year 1 in the Faculty of Law, based on academic promise. Preference will be given to an Indigenous student (First Nations, Metis, Inuit, Status, Non-Status and Self Identifying) who has demonstrated ties to his/her Indigenous community. The Scholarship/Awards Committee in the Faculty of Law will select the recipient. Robert Ninham was wolf clan of the Oneida Nation. He was always expanding his horizons. He obtained his private and commercial pilot licences in 1996. He graduated in 1999 with an Honors Business Commerce degree. Robert worked for the Oneida Nation of the Thames band office and decided that he could make a greater impact for his community by pursuing a law degree. Robert attended Western Law and graduated in 2010. He saw that the only way for First Nations' people to address their issues was to take responsibility and make changes within the community. He enjoyed working with children as an agent of the Office of the Children's Lawyer. He also represented First Nations' people in family court and in child protection proceedings. Robert passed away in 2017 at the age of 47. Value: 1 at $1,500
Additional federal assistance is also available to Indigenous students from several other sources. For more information, visit the Indigenous and Northern Affairs Canada's Post-Secondary Student Support Program website.
To ease the transition to legal studies, Indigenous students at Western Law can take advantage of a free tutoring program. Under the supervision of a professor, upper-year students assist individuals who request it in their course work. In addition, our Senior Academic Counsellor is available for academic counselling.
Cultural Life: In addition to the wide variety of social and cultural activities organized by students at Western Law, the Office of Indigenous Initiatives on Western's main campus will keep you abreast of the thriving Indigenous life at Western, in London, and in the eight First Nation communities located within 60 miles of London.