Legal Information for Sexual Assault (LISA)
Legal Information for Sexual Assault (LISA)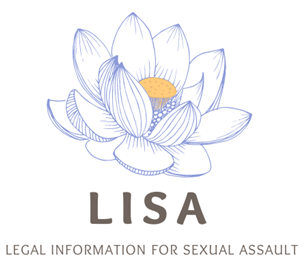 LISA is a pilot program spearheaded by a volunteer team of current and former Western Law students. It was launched in winter 2023 in collaboration with Community Legal Services and with support from Western's Faculty of Law. LISA's services are available to Western University students from September 5, 2023, to April 30, 2024.
LISA provides free and confidential legal information to current Western University students who have experienced sexual assault or abuse.  
Through LISA, any Western student can meet with a trained law student to discuss their legal options, understand various legal processes, and receive information and referrals to legal and non-legal resources. The team of volunteers work under the supervision of sexual assault lawyer, Anju Fujioka.  
Contact Information  
To make a confidential and private appointment with a LISA volunteer, please email law-lisa@uwo.ca and indicate your preferred meeting days, times, and format (virtual or in-person).
When emailing, students should not include details of the assault or the alleged perpetrator's identity.
Any email correspondence containing sensitive information will be purged from LISA's systems to maintain anonymity and confidentiality.
LISA conducts its in-person meetings at:  
Community Legal Services 
Western University 
Faculty of Law 
Law Building, Room 126 
London, ON N6A 3K7 
Virtual appointments are also available. 
Disclaimer 
LISA volunteers are not lawyers and cannot provide legal advice or opinions.  
LISA respects the privacy of survivors. Any personal or confidential information that is provided to LISA will be used solely to assist the student with their issue or concern and will not be shared outside of the LISA team without the student's consent.