2018 News
January 09, 2018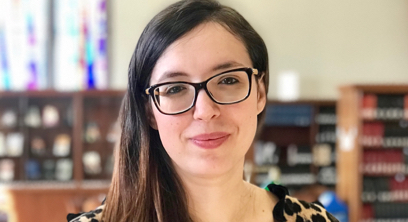 Western Law is pleased to announce the appointments of Roxana Banu and Alfonso Nocilla as Assistant Professors at the Faculty of Law beginning January 2018.
Read more...
January 10, 2018
The January Term is a highlight of the academic year at Western Law; it's when the school welcomes an impressive group of visiting professors and practitioners from around the globe.
Read more...
January 17, 2018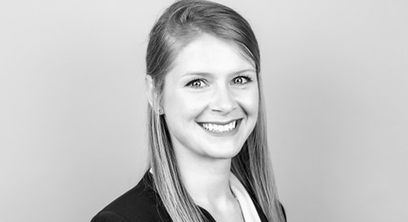 Western Law's Community Legal Services, in partnership with Pro Bono Students Canada and Community Law School (Sarnia-Lambton), created the Eviction Prevention Program as a direct response to students and community members coming to them in desperate situations, often facing homelessness.
Read more...
January 24, 2018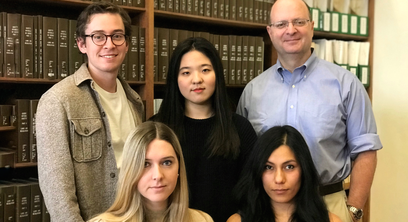 Western Law Professor Chi Carmody has been awarded a grant of $43,500 from the Centre for International Governance Innovation in Waterloo, Ontario for the project, "Mapping the Legal Framework of Carbon Pricing under the Western Climate Initiative".
Read more...
February 08, 2018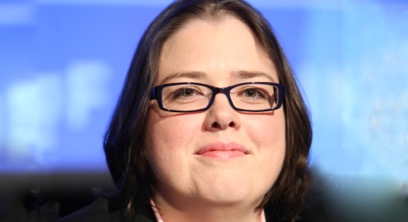 Professor Jennifer Farrell has been awarded a Western Social Sciences and Humanities Review Board (SSHRB) seed grant of $21,292 for her project, "Blockchain and taxation: A case study on eliminating the sales tax gap."
Read more...
March 14, 2018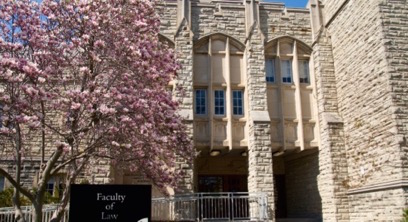 The academic space is a diverse place, composed of various forms of evidence. Increasingly, the conversation around what constitutes evidence, and what type of evidence ought to be applied to bring change, has become a critical topic of discussion.
Read More...
March 15, 2018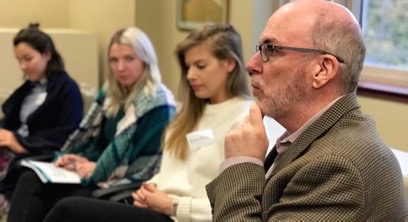 Last semester, Western Law professor Thomas Telfer set a precedent that had nothing to do with any courtroom decision. He became the first person to lead a mindfulness ambassador council at a Canadian law school.
Read More...
March 16, 2018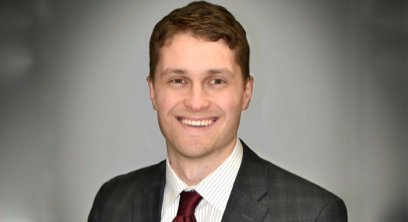 Most law grads would be fortunate to secure one judicial clerkship; Eric Andrews JD'17 is in the enviable position of having two. Andrews will clerk at the Ontario Court of Appeal in 2018-19 and will then clerk for The Honourable Mr. Justice Clément Gascon at the Supreme Court of Canada in 2019-2020.
Read more...
March 21, 2018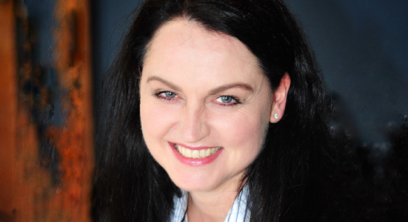 Elizabeth Steyn has been appointed the Cassels Brock Fellow in Mining and Finance Law, beginning May 1, 2018. Her appointment runs through until June 2020.
Read more...
March 23, 2018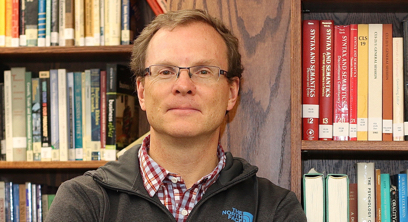 Prof. Andrew Botterell recently returned from Ethiopia, having taught jurisprudence at Bahir Dar University through a volunteer program with Academics Without Borders.
Read More...
April 05, 2018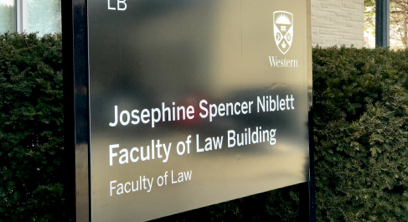 Western Law is pleased to announce the appointments of Joanna Langille, Ryan Liss, and David Sandomierski as Assistant Professors at the Faculty of Law beginning July 1, 2018.
Read more...
April 11, 2018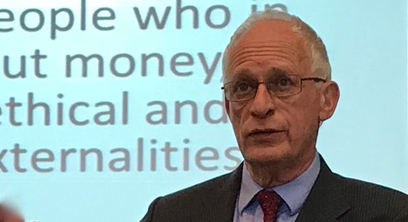 Professor Oliver Hart, co-recipient of the 2016 Nobel Prize in Economics, delivered the Annual Business and Law Lecture at Western Law to a standing room only audience on April 4.
Read more...
April 13, 2018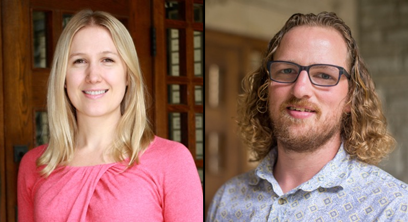 Professors Kate Glover and Jacob Shelley are the recipients of the inaugural Western Law Dean's Research Fellowships. The Fellowships, valued at $10,000 each, were established by Dean Erika Chamberlain.
Read more...
April 20, 2018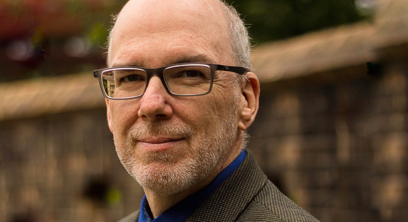 Professor Thomas Telfer has been instrumental in promoting the importance of mindfulness education for student wellness and now a new fellowship will enable him to further his leadership in this area
Read more...
April 25, 2018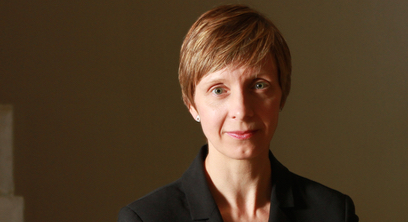 In Sierra Leone's capital city, amidst an uneasy peace in the bloody aftermath of the country's civil war, sat a shipping container converted into a makeshift courtroom. And inside this metal box, a team of lawyers sought to bring justice to women and young girls of this strike-torn country.
Read More...
May 08, 2018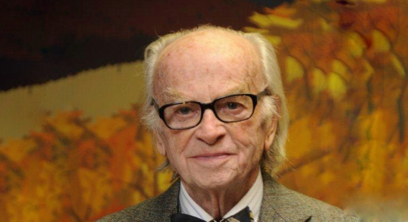 The W.R. Poole, QC Criminal Law Moot Award honours the life and work of one of Canada's finest criminal lawyers.
Read more...
June 20, 2018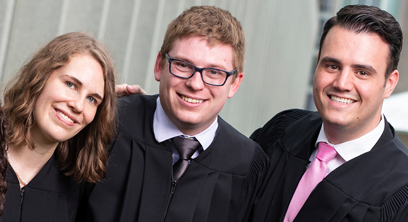 It was a day to celebrate the Class of 2018, and to applaud their hard work and congratulate the newly minted grads on their hard-earned accomplishment.
Read more...
July 04, 2018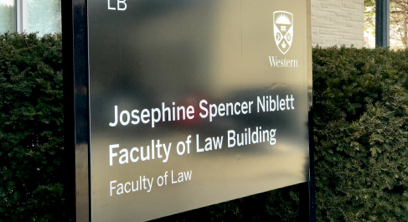 Three significant Social Sciences and Humanities Research (SSHRC) grants awarded to five Faculty members will help expand scholarship in the areas of private law, torts, and indigenous law.
Read more...
September 05, 2018
The importance of integrity and reputation was the focus of an Induction Ceremony held on September 4 which officially welcomed the Class of 2021 to the Western Law community.
Read more...
September 12, 2018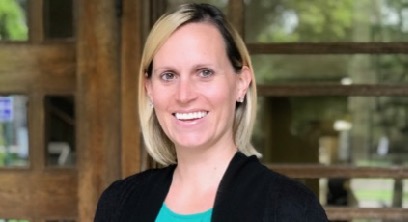 Western Law is taking a lead in the conversation around student mental health. Dr. Susan Battista, a Registered Psychologist, joined Western Law this summer and will be the faculty's first Student Wellness Counsellor.
Read more...
September 26, 2018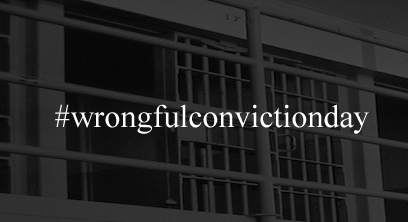 Every year, thousands of Canadians are affected by wrongful conviction, blamed and punished for a crime that they did not commit, and in some cases, which did not even happen. On October 2nd, students and faculty at Western University will take part in the 5th annual Wrongful Conviction Day.
Read More...
September 24, 2018
Western Law and the Tort Law Research Group (TLRG) are delighted to announce that the London law firm of Shillingtons LLP will be sponsoring the TLRG Public Lecture series for the 2018-19 academic year.
Read more...
October 11, 2018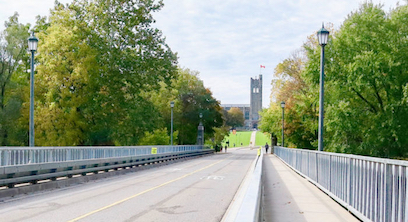 University Drive Bridge will close to motorists, starting Oct. 18, for the next few months after an inspection found the 95-year-old span requires repairs.
Read More...
October 12, 2018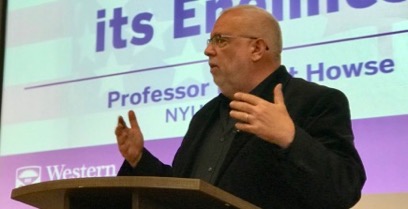 Professor Robert Howse of New York University School of Law explored the subject of political populism in the 12th Annual Canada-United States Law Institute Distinguished Lecture.
Read more...
October 19, 2018
One of the country's top business leaders and a Canadian international business law firm joined forces in 2011 to further enhance Western's renowned research and teaching of corporate law.
Read More...
October 22, 2018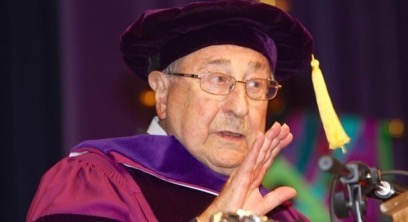 A workshop hosted at Western Law brought together world-renowned scholars and judges to honour the extraordinary contribution to the study of private law of the late emeritus professor, Gerald Fridman. 
Read more...
October 30, 2018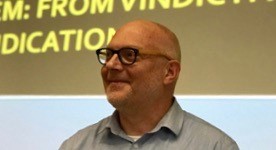 Professor Allan Beever, a leading private law theorist from Auckland University of Technology Law School, spoke on "Tort Law and The Tort System: From Vindictiveness to Vindication" at the Tort Law Research Group Public Lecture held on October 15.
Read More...
November 02, 2018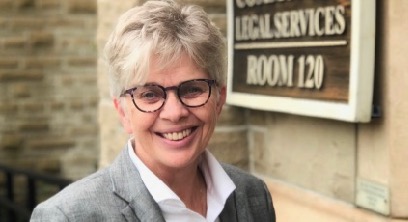 Julie Lee, LLB'99, has joined Western's Community Legal Services Clinic as the family law review counsel effective November 1.
Read more...
November 06, 2018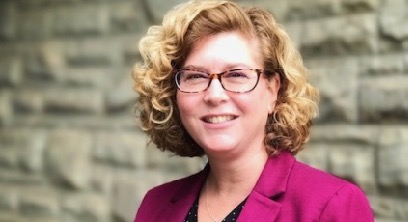 Western Law is pleased to announce that Holly Gati has been appointed Director of Development for the Faculty.  Prior to her appointment with Western Law, she served as Associate Director, Leadership Giving at the Ivey Business School.
Read more...
November 16, 2018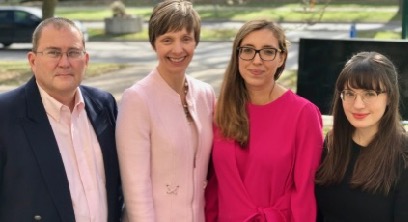 Four Western Law faculty members who specialize in international law, shared their research at the Canadian Council on International Law conference held in Ottawa on November 1-2. The professors are all members of a newly-created research group at Western focusing on Public and Private International Law.
Read more...
November 26, 2018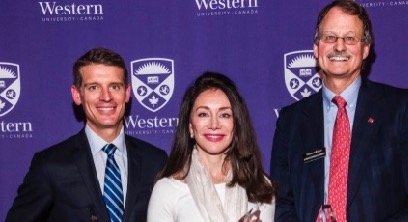 The 2018 alumni awards of distinction, held November 20 in Toronto, honoured three of Western Law's finest. Christopher Bredt, LLB'79,  Michael Copeland, LLB'93, MBA'99 and Dale Ponder, Class of 1980, were celebrated for their accomplishments in the fields of community service, business leadership, and contributions to the Western Law community.
Read more...