New book explores nature of treaty partnership
New book explores nature of treaty partnership
April 13, 2017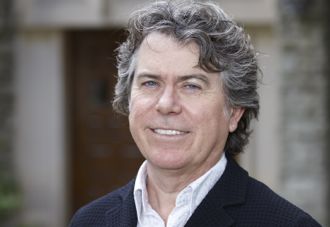 A new book, The Right Relationship: Reimagining the Implementation of Historical Treaties edited by Michael Coyle and John Borrows, explores how Canada's legal and political structures could better serve the treaty relationship between First Nations and the Crown.
The book, just published by University of Toronto Press, grew out of two national conferences funded by a grant awarded to Professor Coyle from the Social Sciences & Humanities Research Council.
In The Right Relationship, he and Professor Borrows have brought together leading indigenous and non-indigenous scholars to rethink the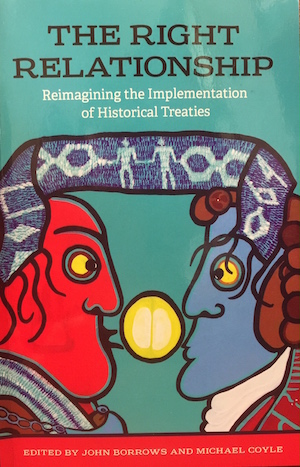 law of treaty implementation in Canada. Contributors to the book, in addition to Borrows and Coyle, include Western Law environmental scholar Sara Seck, legal historians Kent McNeil and Mark Walters, and Māori scholar Jacinta Ruru.
According to Professor Coyle, for too long the historical treaty partnerships that led to the settlement of Ontario and much of modern Canada have been treated by the courts and the public as a historical footnote, with little significance for the 21st century. The result has been to marginalize Indigenous peoples, the benefits they were promised through the treaty-making process, and the continuing relevance of the treaty promises for all Canadians.
For Coyle, this new collection offers "creative and concrete ideas about how Canada and its laws could do a better job not just of delivering justice, but also of honouring the risky, negotiated relationships that historically transformed this land."
Many of the contributors to The Right Relationship argue for significant changes in the way Euro-Canadian law currently addresses Indigenous peoples' treaty rights.
Key themes addressed in the book include the relevance of Indigenous laws and values in the resolution of disputes between the treaty partners; the role of history in shaping the law of treaty implementation today; and whether Canadian courts are the appropriate forum for addressing treaty disputes.
"This wide-reaching collection of essays represents leading-edge scholarship on the central issue of how we, in modern Canada, can give life and voice to historical treaties in a manner that can be justified by law, philosophy, and moral reasoning," said Douglas Sanderson, Professor of Law at the University of Toronto.