JD/MBA student prepares for takeoff
JD/MBA student prepares for takeoff
February 27, 2017
It was a career that needed a runway and, once airborne, her flight aimed for new horizons.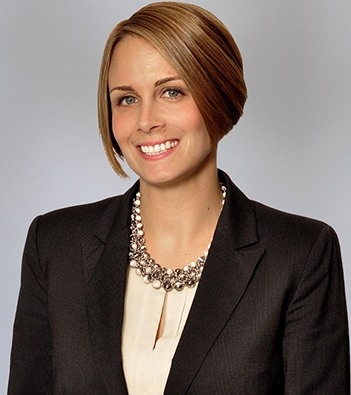 After completing one year of her undergraduate degree at the University of Waterloo, JD/MBA student Ashley Taborda (left) took a prolonged break from school to figure out what she wanted to do with her life.
She spent a year each in the Dominican Republic and Brazil, teaching English and learning Spanish and Portuguese. Excited by the idea of travelling for work, she successfully interviewed with Emirates Airlines for a flight attendant position, and for the next seven years was based in Dubai in the United Arab Emirates (UAE).
Despite the never-ending jet lag she enjoyed her career, where she rose through the ranks to a cabin management position. She loved the opportunity for intensive travel. (Between her work and own independent travel, she's been to a total of 62 countries.) After deciding to re-commence her studies, she obtained her Bachelor of Commerce degree from Australia's Curtin University.
It was during her studies at Curtin that her interest in business law was piqued and she decided to return to Canada to pursue the joint JD/MBA degree at Western.
Now in her third year of the combined JD/MBA program, Taborda is drawn to the study of international business law.
She was given the opportunity to see the practice of international law first-hand when she recently participated as a silent observer during a 5-day session of the United Nations Commission on International Trade Law (UNCITRAL). The experience was part of Western Law's new International Law Capstone course.
"Watching organizations negotiate the draft text for an international instrument on the enforcement of conciliation settlement agreements was an extremely rewarding experience," Taborda said. The experience made it clear to her just how much her international experiences are shaping her legal interests.
In the fall of 2016 Air and Space Law, an international journal for lawyers, policymakers and businesspeople in the aviation and aerospace fields, published a paper Taborda wrote for her Competition Law class during her second year of law school. The paper, titled "Airline Alliances: Justifying the Bureau's Intervention", was driven by her own personal concerns about the competitive (or uncompetitive) conditions in which airlines operate in Canada, owing to Canada's notably high airfare costs.
In the paper she concludes, "With current Canadian policies fostering protectionism, the Competition Bureau is arguably justified in taking a more aggressive approach with regards to airline alliances than its global peers."
More recently, another paper of hers has been accepted for publication in the renowned Annals of Air and Space Law (2016), published by the Institute and Centre of Air and Space Law at McGill University.
Taborda wrote the paper "The Exchange of Air Traffic Rights: A System Highly Flawed, Yet Seemingly Indestructible" for her Public International Law class this past fall.
In the paper, she sought to understand the underpinnings of a dispute between Canada and the UAE over Air Traffic Rights which she witnessed while working in Dubai.
"It required an in-depth understanding of how international law governs the exchange of air traffic rights," she said. "In this dispute, in response to Canada's denial of additional air traffic rights requested by the UAE, the UAE responded by closing a Canadian military base located within its territory, by imposing previously unneeded tourist visas on Canadian citizens, and by lobbying against Canada's bid in the 2010 United Nations Security Council election."
Taborda hopes to one day conduct further research related to aviation law, but in the meantime she's excited to start her articling term at Osler LLP.
"I have no doubt that aviation will play some role in my future career," she said. "Once you get the aviation bug, it's difficult to get rid of."