Valerie Oosterveld named Faculty Scholar
Valerie Oosterveld named Faculty Scholar
March 15, 2017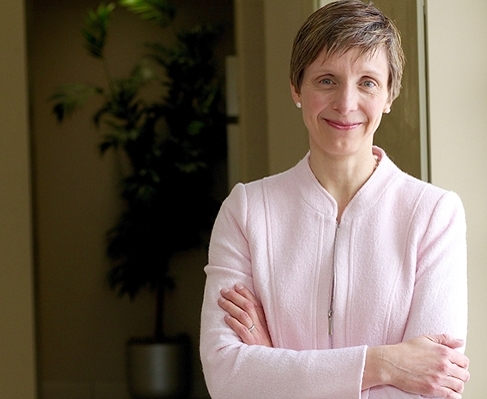 Professor Valerie Oosterveld has been named Western Law's Faculty Scholar for the 2017-18 and 2018-19 academic years. The Faculty Scholar award recognizes sustained excellence in all scholarly activities. 
She will receive $7000/year for each of the two years, to be used for research purposes such as speaking at conferences.
"Valerie's contributions with the Faculty of Law are, and have been for many years, of the highest standard," said Dean Iain Scott. "Her extensive and impressive research excellence is especially noteworthy at this stage of her career, and her writings have had a meaningful impact in the practice of international criminal law."
Oosterveld, an Associate Dean at the Faculty of Law and the Deputy Director of Western University's Centre for Transitional Justice and Post-Conflict Reconstruction, is a leading scholar in the area of international criminal law, in particular on gender issues.
Her scholarship has influenced the work of international tribunals, such as the International Criminal Court, and she has presented more than 60 papers, including to the United Nations Human Rights Council.
She is the co-author of one of Canada's leading texts on public international law - International Law: Doctrine, Practice and Theory (Irwin Law) - which is assigned at universities across Canada. This text has twice been cited by the Supreme Court of Canada, as well as by other levels of court, including the Ontario Court of Appeal and Federal Court.
Her scholarship addresses individual criminal accountability for international crimes such as genocide, crimes against humanity and war crimes.  This is relatively new area of international law, and Oosterveld has been at its forefront, particularly with respect to academic analysis of the investigation and prosecution of sexual and gender-based crimes such as the crimes against humanity of rape, sexual slavery and conflict-related forced marriage.
Her work has been recognized as both original and significant by fellow academics, including by the Royal Society of Canada. She was selected as a Member of the Royal Society's College of New Scholars, Artists and Scientists in 2014. 
She currently is part of a $2.5 million SSHRC Partnership grant, led by Laval's Faculty of Law, on strengthening justice for international crimes, directing the gender-related research components on international criminal and refugee law. As well, she was a successful Co-Applicant for a $70,736 SSHRC Standard Research Grant on the future of international criminal law in 2010-2012.
Oosterveld was also awarded a UN Entity for Gender Equality and the Empowerment of Women Grant of $37,000 to study sexual and gender-based violence in Sierra Leone during its armed conflict with the hopes of creating a blueprint to better prosecute these crimes.
She has also influenced the development of international criminal law on the legal and practical steps that must be taken when closing down the time-limited international criminal tribunals, such as continued victim protection. Between 2006-2010, she successfully obtained over $180,000 in grant funding from the Government of Canada's Global Peace and Security Fund and the Department of Foreign Affairs' Human Security Program.