Pro Bono Students Canada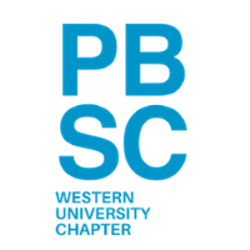 Pro Bono Students Canada (PBSC) Western Chapter is a national program launched by the Faculty of Law in 1998/1999. The mission of our program is to pair law students with community agencies in need of free legal services. Agencies typically involved with PBSC include public interest and non-profit organizations, tribunals, legal clinics and lawyers working pro bono on a particular case.
PBSC originated in Toronto in 1996. It is the only national law student program in Canada with chapters at 22 law schools in Canada and the first pro bono program founded within Canada. PBSC and law student volunteers work together to serve communities from coast to coast, striving to increase access to justice by offering high quality, professional legal assistance in a variety of capacities to those who need it most. Each year, Pro Bono Students Canada partners with and helps build the capacity of nearly 400 organizations, and Pro Bono Students Canada student volunteers directly serve an estimated 12,000 people facing barriers to justice.
As always, our projects allow you the opportunity to develop your legal skills, increase access to justice, and have a positive impact on the legal profession by promoting the value of pro bono services to your generation of future lawyers. Learn more about PBSC here.
Thank you to our funders: