Pro Bono Students Canada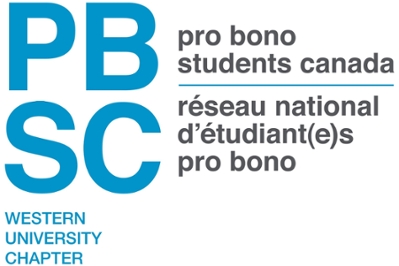 PBSC Western Chapter is a national program launched by the Faculty of Law in 1998/1999. The mission of our program is to pair law students with community agencies in need of free legal services. Agencies typically involved with PBSC include public interest and non-profit organizations, tribunals, legal clinics and lawyers working pro bono on a particular case. PBSC originated in Toronto in 1996. It is the only national law student program in Canada with chapters at 22 law schools in Canada and the first pro bono program to have been founded in Canada.
For more information on the national office or programs in other universities, please visit the Pro Bono Students Canada National website.