Sport Solution Clinic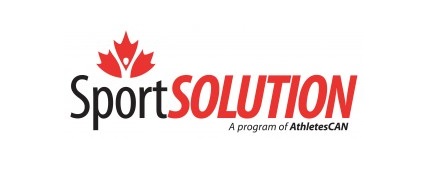 The Sport Solution Clinic is a program of AthletesCAN, the association of Canada's National Team and Olympic Athletes, in conjunction with Western Law School. Sport Solution is the only program of its kind in North America and is available to all members of AthletesCAN.
Our Mission
Sport Solution is committed to supporting an athlete-centred sport system and strives to achieve this objective by counselling and advocating on behalf of Canada's high performance athletes so their voices are properly represented when resolving the sport related issues that affect them.
The Clinic
Sport Solution offers Western Law students the opportunity to assist Canadian athletes in preventing and resolving sport-related legal issues. Each year 8 first-year law students join the Clinic as caseworkers, whose responsibilities range from legal research to drafting of athlete agreements. 4 upper-year students provide mentor support as case managers, facilitating the relationship between athletes and caseworkers. 6 upper-year Program Managers oversee the Clinic as a whole, interacting with athletes and National Sport Organizations (NSOs) while directing the day-to-day operation of the Clinic in a leadership role. Program Managers are hired following their first year and hold the position until graduation, but are able to seek summer employment away from the Clinic following second year.
Clinic Director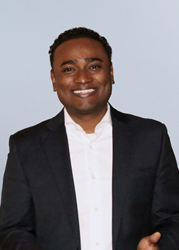 Layth H. Gafoor
Layth is a proud alumnus of York University, where he received both of his degrees. He is a partner at Lucentem Sports & Entertainment in downtown Toronto. In his practice he advises on legal and business matters within the sports and entertainment industries. His practice has allowed him to serve as a counsel and agent to a variety of sporting organizations, teams, elite professional athletes and artists. He also provides legal advice and representation to clients in the music, film and television industries.
His experience in the area of sports law has allowed him to become one of Canada's leading television and media legal commentators. He is called upon to cover a wide variety of national and international sports stories and analyze them from a Canadian legal frame work. He regularly lectures at leading universities throughout Canada and the United States in the area of comparative American and Canadian jurisprudence as it relates to sports and entertainment matters.
Layth is the Director of the Sport Solution Legal Clinic at the University of Western Ontario Faculty of Law, where he is also an adjunct faculty member teaching sport law. He also holds seats on the Sports Lawyers Association (SLA) Board of Directors and the York University Alumni Association Board.
Program Managers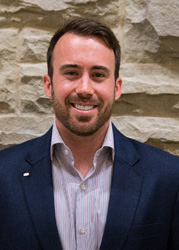 Connor Allison
Connor is a second year student at Western Law. Prior to law school, he earned a Bachelor of Science degree with an Honours Specialization in Kinesiology as well as a Master's degree in Sport Management and Leadership, both from Western University.  His graduate research focused on executive leadership development in sport.  As a component of the Master's degree, Connor completed a full-term internship with the Canadian Olympic Committee in Montreal. At Western Law, Connor is the Chair of the Sports Committee, holds an executive position on the Wellness Committee and the Entertainment and Sports Law Association, and is a class representative on the Student Legal Society.
Connor's sport background includes elite participation in hockey and lacrosse.  While in undergrad, he joined the London Nationals Junior Hockey Club, representing the team for two seasons, winning two conference championships and the organization's first Sutherland Cup.  After finishing hockey, Connor gained valuable work experience with the Western Sport and Recreation Services. There he was responsible for the coordination of game-day operations for the Western Mustang varsity athletic teams/clubs.
The Sport Solution Legal Clinic is an incredible opportunity to support and empower Canada's high performance athletes, and Connor is excited to serve their legal needs.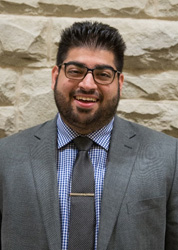 Umar Khan
Umar is currently in his 2nd year of the JD program at Western. He graduated from York University with both a B.A. in Law and Society and an M.A. in Political Science. During his first year at Western Law, Umar was a Caseworker with the Sport Solution Clinic and a Student Ambassador. He was also awarded the Malcolm J. McKinnon award. Prior to attending Western Law, Umar spent 12 years as a competitive track and field athlete, specializing in the shot put. He is a 15-time Provincial medalist, and 5-time National medalist. He was also a member of the CIS Men's National Championship Team. In his graduating year, he was awarded the Charles Saundercook Memorial Trophy.

Umar is still heavily involved in the track and field community. He regularly coaches, officiates, and conducts clinics so that others may benefit and gain from his knowledge. In 2015, he worked for the CBC at the Toronto Pan Am/Parapan Am Games as a media spotter stationed at the throwing events.
Umar is excited to support athletes through the Sport Solution Legal Clinic. This is a unique and unparalleled opportunity to combine his passion for sports with his legal studies.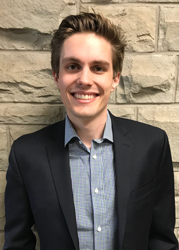 Matt McGuckin
Matt is a second year law student at Western. He earned a Bachelor of Arts degree with an Honours Distinction Major in Political Studies and a Minor in History from Queen's University. Prior to joining Western Law's Class of 2020, Matt worked as a Project Coordinator at Fermar Paving. In his first year of law school, he worked as a caseworker for the Sport Solution Clinic and sees the experience as one of the highlights of his law school career to date. 
Matt's sport background includes elite participation in hockey and lacrosse. Further, it includes participation in soccer, golf and rugby. He remains active by participating in Western Law's Competitive Hockey team as well as various intramural sports.
Matt is looking forward expanding his role with the clinic as a Program Manager with the Sport Solution Clinic. This is a unique opportunity to continue to empower Canadian athletes while continuing his legal studies. Matt is motivated to remain involved in the athletic community while maintaining the Clinic's standards of excellence in serving and supporting Canadian athletes.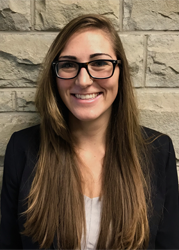 Christina Skinner

Christina is a second year law student at Western. She earned a Bachelor of Arts degree with an Honors Double Major in French Studies and Criminal Justice, graduating with distinction from Western University. Prior to law school, she gained valuable experience while living and working in France, and also while doing negotiation and mediation work as a caseworker for Toyota Canada. During her first year at Western Law, she won the Dispute Resolution Centre Mediation Competition with her partner, and has been involved as an executive committee member on the Health Care Law Association. 
Christina has been involved in competitive soccer at a high level with a variety of clubs from a young age, totaling over 17 years of playing experience. Her sport background also includes elite participation in volleyball, basketball, and badminton. She remains active by participating in Western intramural teams, as well as other competitive soccer leagues. 
Christina is looking forward to the incredible opportunity to work with and support Canadian athletes as a program manager with the Clinic. This is an unparalleled opportunity to combine her experience and passion for sports with her legal studies.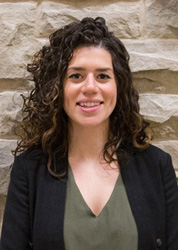 Claudia Warner-Romano
Claudia is a second year student at Western Law. She recently earned a Master of Library and Information Science from the University of Toronto (UofT). She also holds a Bachelor of Arts with Honours from Trent University, as well as a Master of Arts in History (also from UofT). Prior to joining Western Law's Class of 2019, Claudia worked in various researcher and information specialist roles in both the academic library and not-for-profit settings. In her first year as a law student, she worked as a caseworker for the Sport Solution Clinic and sees the experience as one of the highlights of her law school career thus far. Moving into the role of program manager, Claudia is excited to continue to draw upon the skills her research background has afforded her so as to serve the legal needs of Canadian athletes. 
In recognizing the pivotal role the Clinic plays in advocating on behalf of Canada's athletes, Claudia is motivated to continue to uphold the standards of excellence Sport Solution has become synonymous.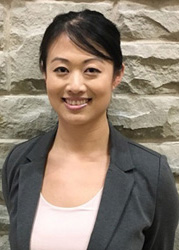 Lucy Wu
Lucy is a 2nd year law student at Western. She earned a double major in Forensic Science and Biology from the University of Toronto. During her last year of undergraduate studies, Lucy completed an internship with Halton Regional Police Service. Her research led to the first purchase of an Unmanned Aerial Vehicle (UAV) for the division. She subsequently presented her research at the annual Toronto Police Education Conference.
Lucy was involved in competitive swimming at a high level with Scarborough Swim Club. She then went on to race with the University of Toronto Mississauga Masters Swim Club during her undergraduate years. She has ten years of combined racing and coaching experience, working with children and adult alike.
Lucy joined Sport Solution in 2016 as a 1L Caseworker. She appreciates the opportunity she has been given and is looking forward to continuing to work with the Clinic in her new role.
Services
Sport Solution responds to the needs of athletes on a full range of issues including:
General Inquiries and Concerns
Call Early! Sport Solution provides athletes with the relevant information to answer any sport-related legal question. This can often have a preventative function – if the athlete is given the proper information regarding a seemingly small inquiry at an early stage, this will reduce the likelihood that the situation will evolve into a more serious issue in the future.
National Sport Organization Procedures
National Sport Organizations (NSOs) are the bodies that govern sports in Canada (for example, Volleyball Canada). When procedural issues between athletes and NSOs arise, Sport Solution students research and analyze established policies to provide athletes with a clear understanding of their claim or the tools to resolve the situation.
Mediation and Arbitration
The Sport Dispute Resolution Centre of Canada (SDRCC) is a national alternative dispute mechanism tailored to the fit the needs of the Canadian sport community. If an athlete has an issue that is serious enough to require the services of the SDRCC, Sport Solution students advocate on behalf of athletes throughout the entire process, whether it is through mediation or the more advanced stages of an arbitration.
Appeals
If an NSO renders a decision that an athlete disagrees with, Sport Solution can assist the athlete in appealing the decision (on procedural grounds). Common appeal issues include team selection, funding and doping. Sport Solution students assist athletes at all levels of appeal, from the internal appeal within the NSO to the SDRCC.
Specific Issues We Handle
General Inquiries and Concerns
NSO Procedures
How to Prepare for NSO Appeals and Arbitration at the SDRCC
Athlete Agreements
Corresponding With an NSO
The areas of administrative sport law dealt with at the clinic are:
Team Selection
AAP Funding / Carding
Discipline
Harassment
Other Sports Related Legal Concerns
Sport Solution Publications
AthletesCAN produces a quarterly newsletter called AthletesNOW. Sport Solution provides regular content that reviews common concerns within the sporting community and tips on how to deal with these topics.
The 2008 Western Law Alumni Magazine featured an article about the Sport Solution Clinic.
Hours of Operation
2018 Fall Semester Regular Office Hours: [September 4th – December 7th]
Monday to Friday 10am-5pm Eastern Standard Time
2019 Winter Semester Regular Office Hours: [January 7th – April 12th]
Monday to Friday 10am-5pm Eastern Standard Time
2018/19 Sessional Dates Where the Clinic Will Be Closed
November 5th– 7th ADR (First Year)/Study Days (Upper Years)
December 10th– 21st Fall Term Examination Period
December 21st– January 6th Winter Break
February 18th– 22nd Study Week
April 15th – May 6th – Winter Term Examination Period
Contact Information
Toll Free: 1-888-434-8883
Tel: (519) 661-4163
Fax: (519) 661-2153
Email: sportsolution@athletescan.com
Skype: Sport_Solution_Clinic
Prospective Students: If you have any questions regarding Sport Solution, or how to get involved, do not hesitate to email us.
Athletes: CALL EARLY! Sport Solution can better address your needs before the problem escalates. At the Sport Solution, you, the athlete, control the dispute resolution process - we're here to give you the tools to resolve the problem.
Before making contact, it is recommended to organize any relevant information you may have available into digital files creating a background of your situation. This will allow the program managers to efficiently investigate the issue and provide you with a timely response.
Disclaimer
Sport Solution is a program of AthletesCAN, the association of Canada's national team athletes. The Program Managers, case managers and caseworkers of the Sport Solution program are law students who can provide athletes with legal information and resources on: sport dispute resolution procedures, athlete agreements and contracts, selection and discipline procedures in sport, and related legal and policy issues.
The Sport Solution Program Managers, case managers and caseworkers are not lawyers and they cannot provide legal advice or opinion. AthletesCAN respects an individual's privacy and any personal or confidential information that is provided to the Sport Solution will be used solely to assist the athlete with their issue or concern, and will not be shared with others without the athlete's consent.