2021 News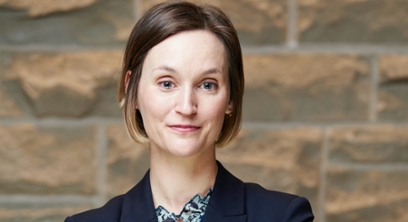 January 19, 2021 - COVID-19 has dramatically disrupted how courts conduct business – and now a new Western University-led research project will study the pandemic's profound effect on people involved with Ontario's family justice system.
Read More...
---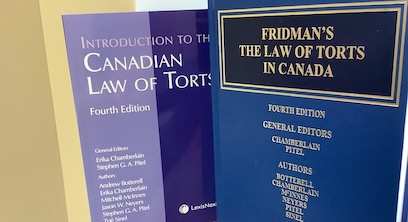 January 18, 2021 - Members of Western's Tort Law Research Group (TLRG) capped off a highly successful and productive first decade of research collaboration, publishing two new books in 2020 which carry on the legacy of the late Professor Gerald Fridman, and signal the increasing strength of tort law scholarship at Western Law.
Read more...
---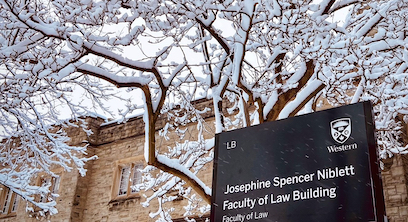 January 07, 2021 - The new year brings new opportunities for law students during Western Law's revamped January Intensive Period. This year, upper-year students will take two seven-day modules, thereby increasing their exposure to innovative and experiential learning during the period. 
Read more...
---