Graduate Student Finances and Regulations
Graduate Student Finances and Regulations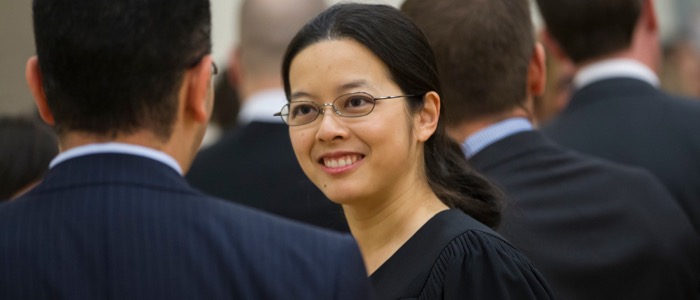 Graduate Regulations
Graduate Students at Western Law are governered by regulations of the School of Graduate and Postdoctoral Studies. This includes thesis requirements, change of status and leaves of absence.
Graduate Studies Tuition and Fees
Tuition and fees are established each year by the Board of Governors of the University.
The approximate estimated annual costs (tuition and required ancillary fees) for the 2018-19 academic year for new full-time students are as follows:
Canadian
International
Tuition
Fees
Total
Tuition
Fees
Total
LLM and MSL
$11,520
$1,590
$13,110
$26,750
$2,215
$28,965
PhD
$7,070
$1,590
$8,660
$7,070
$2,215
$9,285

GDip Mining Law


$15,000
tbd
tbd
$28,730
tbd
tbd
The above amounts are estimates only and may be subject to change. Part-time tuition is approximately one-half of full-time tuition.
Further information on fees is available at the Registrar's website.
Financing your Graduate Education
Western Law offers competitive funding packages to all full-time graduate students in our research-based programs (LLM, MSL and PhD). Funding packages are designed to cover full-time tuition and most fees, and may consist of a combination of scholarships and awards and income from employment as a Teaching Assistant or a Research Assistant. Your offer letter will contain the details of your individual funding package.
Full-time PhD students are guaranteed funding equal to at least tuition plus $13,000 for four years, which may take into account any external funding received by the student.
The Graduate Diploma (GDip) is a professional graduate program and students in this program are expected to fund their own education. The School of Graduate and Postdoctoral Studies has a needs-based bursary program to assist full-time students in professional graduate programs whose costs exceed their government loan.
Both full-time and part-time students who are eligible have access to the Ontario Student Assistance Program (OSAP) for any financial need not met by other sources of funding.
An extensive list of internal and external funding opportunities is maintained by the School of Graduate and Postdoctoral Studies (SGPS). Please visit the Funding Opportunities web page for more details. All students are encouraged to apply for funding at the time they apply for admission to Graduate Studies at Western Law.
All eligible applicants are expected to apply for the Ontario Graduate Scholarship (OGS).
Recently Announced Funding Opportunities
The International Law Research Program (ILRP) of the Centre for International Governance Innovation (CIGI) has announced its Doctoral Scholarship Competition for the 2018-2019 academic year. The ILRP invites Canadian and foreign students who are enrolling or are currently enrolled in SJD or PhD in Law studies at a Canadian university faculty of law to apply for the CIGI ILRP Doctoral Scholarship. Deadline: April 27, 2018.
In recognition of the growing importance of good governance to all Canadian institutions, the Canadian Foundation for Governance Research is offering annual Bertram Scholarships of $15,000 each to PhD students registered at Canadian universities. The scholarship will support the work of students who are conducting research into organisational governance as part of their doctoral research project. For full details, visit: http://www.cfgr.ca/research-grants/how-to-apply.php. Deadline: May 22, 2018.