2022 News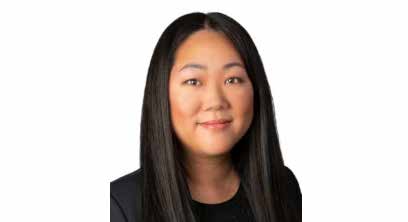 December 20, 2022 - Pamela Shin's practice is inspired by a desire for social justice. Now she's giving back by heading up the new Western Law Young Alumni Advisory Council.
Read more...
---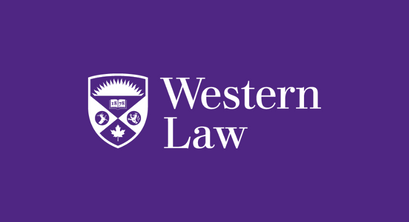 December 19, 2022 - Western Law is pleased to announce the creation of its first Young Alumni Advisory Council, a group of committed professionals who graduated from Western Law up to 15 years ago.
Read more...
---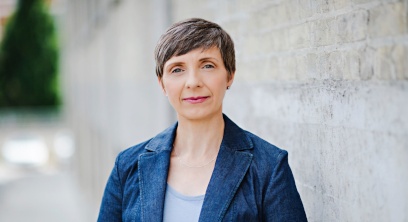 December 01, 2022 - A pan-Canadian partnership which includes a Western Law professor and students, and which has been helping victims of international human rights violations, has been honoured with the 2022 Partnership Award by the Social Sciences and Humanities Research Council (SSHRC). 
Read More...
---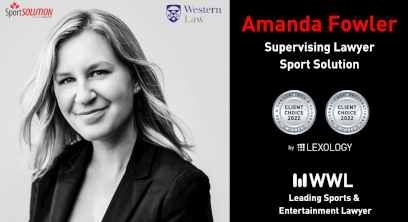 November 18, 2022 - AthletesCAN, the association of Canada's national team athletes, and the Faculty of Law at Western University, are proud to celebrate a pair of achievements by Sport Solution Supervising Lawyer Amanda Fowler.
Read more...
---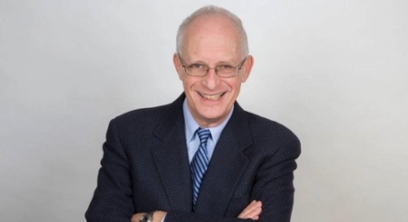 November 16, 2022 - On November 10 and 11, Western Law hosted some of the world's most influential business and law scholars at the inaugural Western University Business Law Symposium: "Charting the Path for Law, Governance and Regulation of Corporations and Financial Markets".
Read more...
---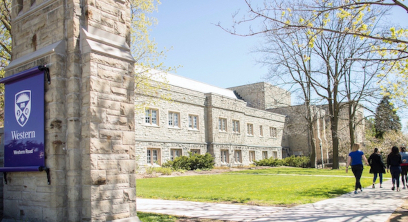 November 08, 2022 - Today, we are sharing the final report of our Anti-Racism Working Group (ARWG). We fully accept all 53 recommendations made by the ARWG and thank the Western Law community for sharing their experiences and providing valuable input.
Read more...
---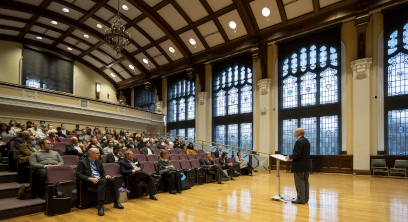 October 26, 2022 - On September 26, 2022, the Right Honourable Lord Sales of the Supreme Court of the United Kingdom delivered the first Tort Law Research Group Public Lecture of the 2022/2023 academic year to an audience of students, faculty, and members of the bar and bench.
Read more...
---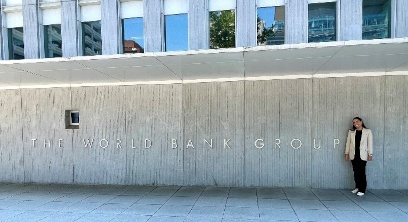 October 14, 2022 - As COVID restrictions eased, the Western Law Internship Program (WLIP) was once again able to offer in-person internships for summer 2022. As part of this program, Nadia and David were selected to participate in the Thornton Grout Finnigan LLP – World Bank Group Internship in Bankruptcy and Insolvency Law in Washington DC.
Read more...
---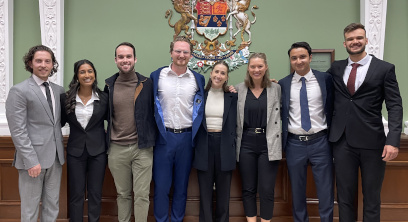 October 11, 2022 - Western Law's premier appellate advocacy competition, the Lerners LLP Cup, took place September 25-October 3. This year's problem was based on Toronto (City) v Ontario (Attorney General), 2021 SCC 34, and focused on freedom of expression in municipal elections and the legal effect of unwritten constitutional principles.
Read more...
---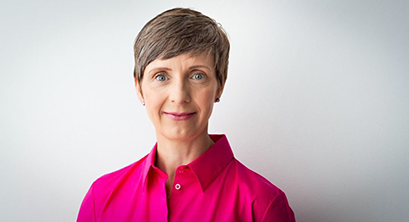 September 13, 2022 - Oosterveld received the Ursula Franklin Award in Gender Studies, for her scholarly work in gender-focused research and her translational efforts to instigate change and further the understanding and formation of international criminal law.
Read More...
---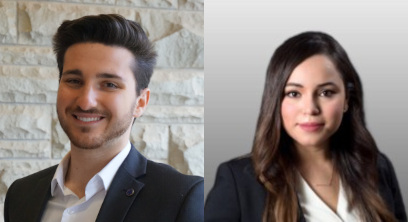 September 13, 2022 - Third-year Western Law student Daniel Alievsky and Class of 2022 graduate Chelsea Angel placed first and third, respectively, in the Insolvency Institute of Canada's annual student writing competition, continuing Western Law's dominance at the competition over the last twelve years.
Read more...
---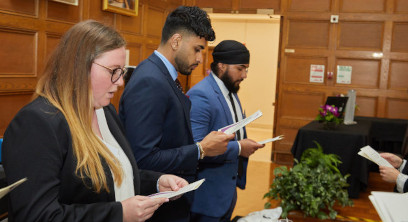 September 09, 2022 - Western Law welcomed its incoming class at an induction ceremony held on September 6, which introduced them to the study of law and the role of lawyers in society.
Read more...
---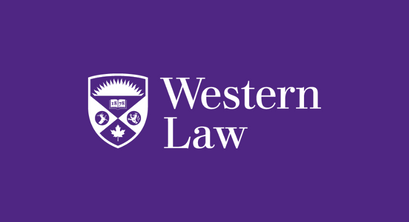 August 25, 2022 - Western Law is excited to welcome three new professors this fall. Andy Yu and Jeff Warnock are joining the faculty as tenure track professors, while Shimelis Kene is joining for one year as a Limited Term Professor.
Read more...
---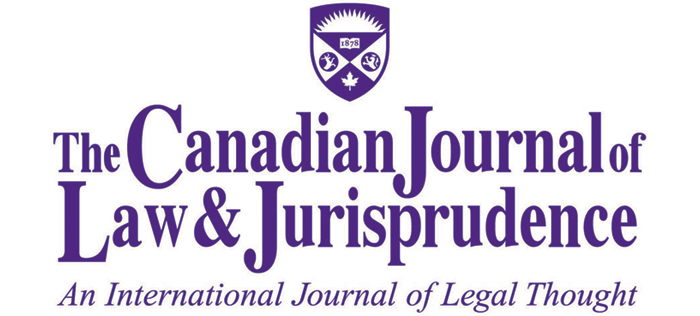 August 22, 2022 - Western Law Professors Margaret Martin and Zoë Sinel will be taking over from Professor Andrew Botterell.
Read more...
---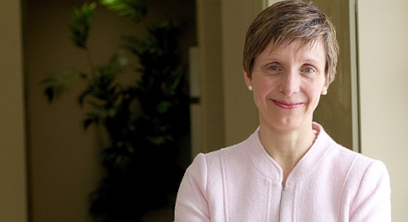 July 04, 2022 - Professor Valerie Oosterveld recently appeared before the International Criminal Court in the Hague, Netherlands to present amicus curiae ('friend of the court') arguments in the case of Prosecutor v. Ongwen.
Read more...
---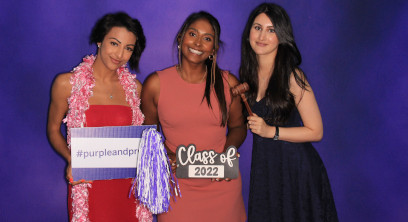 June 27, 2022 - On June 24, Western Law celebrated the Class of 2022 in its first in-person convocation and awards ceremony since the pandemic began.
Read more...
---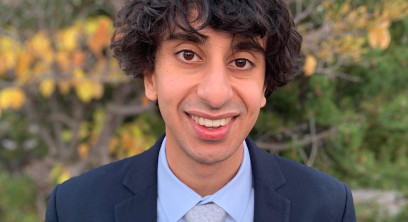 June 16, 2022 - Rahul Sapra, with a degree in law, science and business administration, will clerk for court martial appeal court
Read More...
---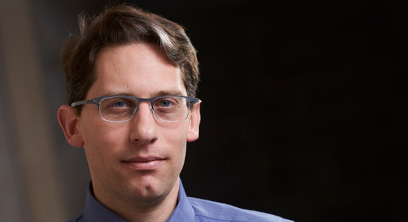 June 13, 2022 - Professor David Sandomierski, together with co-authors Professor John Bliss (University of Denver Sturm College of Law) and Tayzia Collesso (JD Western Law 2022), has been awarded the CALT Scholarship of Teaching & Learning Award for their paper "Pass for Some, Fail for Others: Law School Grading Changes in the Early Covid-19 Pandemic."
Read more...
---
June 07, 2022 - Professor Ryan Liss has been awarded this year's Dean's Research Fellowship for his project entitled, "A Theory of Transnational Criminal Law".
Read more...
---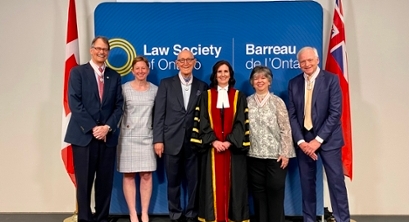 June 01, 2022 - In a ceremony held at Osgoode Hall on May 25, four Western Law alumni were awarded the prestigious Law Society Medal for their outstanding contributions to the legal profession.
Read more...
---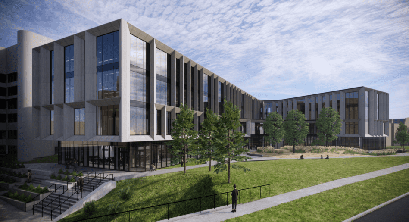 May 25, 2022 - Thanks to a generous donation from Western Law alumnus Ron Schmeichel, JD'95, students across campus will have access to a state-of-the-art entrepreneurship and innovation facility starting in fall 2023.
Read More...
---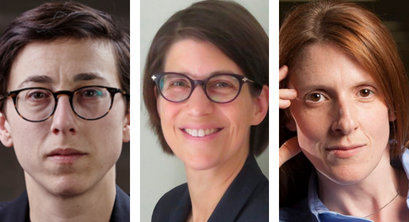 April 27, 2022 - The discussion will focus on how tort law concepts, such as the reasonable person, right-thinking members of society, and ordinary fortitude, operate to exclude LGBTQ+ individuals and people with disabilities.
Read more...
---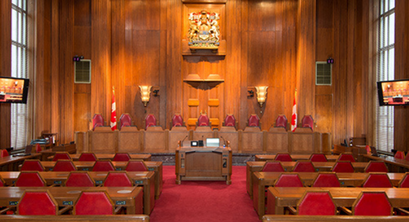 March 29, 2022 - Western Law is pleased to share that 10 of our students will be spending the 2023-24 year clerking at various federal and provincial courts.
Read more...
---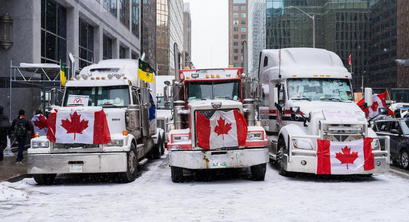 March 23, 2022 - The forum, which is being organized by Western Law, will bring together experts on law, identity, culture, politics, trade, economics and security.
Read More...
---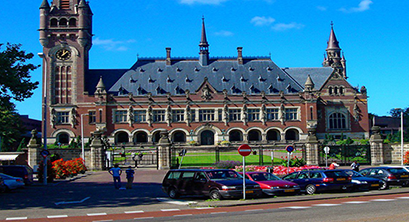 March 09, 2022 - Western's international law experts unpack the broader implications of a ruling against Russian president Vladimir Putin.
Read More...
---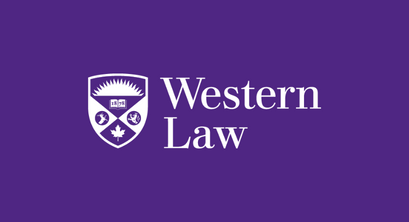 January 12, 2022 - A series of new grants awarded to six Western Law professors will support a conference on the law of obligations and a handful of independent research projects this year.
Read more...
---