SSHRC Grant funds IP workshop
SSHRC Grant funds IP workshop
May 01, 2017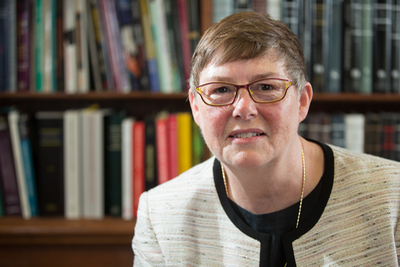 Professor Margaret Ann Wilkinson has been awarded, as co-applicant, a $22,270 SSHRC Connection grant. She shares the grant with Prof. Mistrale Goudreau (Ottawa-Civil Law).
This new grant will support the 2017 Canadian Intellectual Property Scholars' Workshop being held in Ottawa May 9-10 -- a workshop that flows from themes of the four-year SSHRC Grant Professors Goudreau and Wilkinson have been working together under since 2016.
The workshop, "New paradigms in the protection of inventiveness, data and signs: changing perceptions of the role of intellectual property," is being co-hosted by the Centre for Law, Technology and Society at the University of Ottawa.
The forthcoming workshop features more than a dozen of Canada's leading scholars who explore questions involving industrial property - intellectual property monopolies in areas other than copyright law.
Professors Wilkinson and Goudreau will present papers as part of the Workshop. Professor Wilkinson's topic will be "The Subject of Data and Intellectual Property in It: Do They Compete for Legal Priority?"
The only student speaker at the workshop will be Western Law Master of Studies in Law (MSL) student Darinka Tomic, who will present on "Intellectual Property and the Right to Food." 
The workshop will also include a number of other Canadian graduate students as discussants (including Alison Wong, Western Law LLM student). These students will give the lead responses to each paper presented during the sessions.
The workshop sessions will involve new research horizons exploring tensions both within various aspects of industrial property (and intellectual property more generally) and also between such devices as patents, trademarks, protection of business confidences and geographic indications on products and other areas of law involving such themes as personal data protection, domain names, identity, human rights, international trade, access to information, and the rights of First Nations.