Michael Coyle wins SSHRC Knowledge Synthesis Grant
Michael Coyle wins SSHRC Knowledge Synthesis Grant
May 26, 2017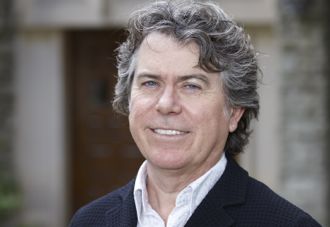 Western Law professor Michael Coyle has received a Social Sciences and Humanities Research Council grant in the amount of $24, 986 to conduct research into Indigenous systems of law.
Coyle, Western Law's Assistant Dean of Graduate Studies, was the only law scholar in Canada to receive such a grant on the issue of Indigenous laws.
His research project "Recognizing Indigenous legal orders" will examine publicly available writings on the nature of those legal systems, the content of the laws, and possible methods of revitalizing them in contemporary Canada.
Coyle asserts that the revitalization of Indigenous traditions for resolving disputes is now a central objective of Indigenous self-determination.
"Indigenous legal systems were harshly suppressed during Canada's colonization period," says Coyle. "In several recent cases, however, the Supreme Court of Canada has recognized the importance of Aboriginal peoples' own legal systems, while the Truth and Reconciliation Commission and the federal government have embraced the respect for Indigenous law in accordance with the principles set out in the United Nations Declaration on the Rights of Indigenous Peoples."
The funding also supports Coyle's visit to New Caledonia in the South Pacific, including a meeting with the senate commission tasked with ensuring that local Kanak customary law become a more central part of that island's legal system.
New Caledonia, governed by French law, already requires all civil cases between Kanak persons to be decided in accordance with Kanak custom. During his visit, he will also meet with local academics and judges to learn how the New Caledonian system works in practice.
Coyle's research work will be shared with Indigenous communities and Crown policy makers.
"The task of describing and analyzing Indigenous legal orders is still an embryonic field of study in Canada," notes Western Law Dean Erika Chamberlain.
"Michael's work will provide a critical resource to diverse Indigenous communities, scholars and leaders. It will also help guide private sector stakeholders in responding to and respecting Indigenous worldviews, values and legal orders."
"Following the final report of the Truth and Reconciliation Commission in 2015, Canada and Indigenous peoples now have an unprecedented opportunity to support the task of describing, recovering, and giving practical effect to Indigenous legal orders a part of Canada's constitutional framework," says Coyle. "I'm excited to be part of that process."