Student Legal Society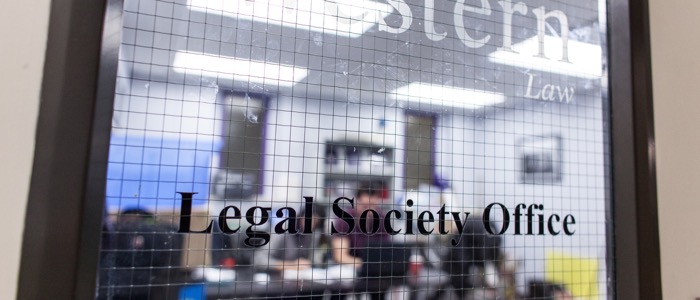 The Student Legal Society (SLS) is the representative body for all JD students at Western Law. It operates in accordance with its Constitution and Bylaws to oversee and facilitate the betterment of the student experience at Western Law. The primary role of the SLS is twofold. First, it exists to promote the interests of its students. Second, using a one-time fee received from each incoming first-year or exchange student, the SLS funds and organizes professional, academic, athletic, and social activities through various clubs and committees.
We encourage you to get involved with SLS, our Committees and Organizations, and with the University Students' Council.

Members of the SLS are available in LB 39. Our office hours are posted at the beginning of each term. You can also reach us at:
sls@uwo.ca
519.661.2111 ext 88449
Student Legal Society
Law Building Room 39, Western University
1151 Richmond Street
London ON N6A 3K7