Grant supports research on carbon pricing legal framework
Grant supports research on carbon pricing legal framework
January 24, 2018
Western Law Professor Chi Carmody has been awarded a grant of $43,500 from the Centre for International Governance Innovation (CIGI) in Waterloo, Ontario for the project, "Mapping the Legal Framework of Carbon Pricing under the Western Climate Initiative (WCI)."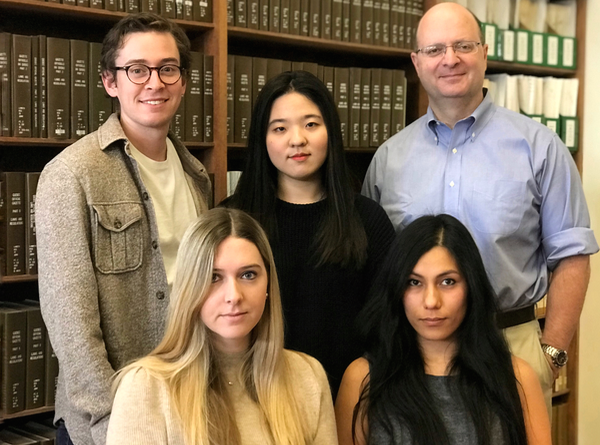 Carmody will supervise student researchers from Western Law, (pictured left), Case Western Reserve University Law, and UC Berkeley Law as they prepare a handbook on provincial and state compliance with the Western Climate Initiative (WCI). The WCI partner jurisdictions – Ontario, Quebec and California – have all committed to a common cap-and-trade scheme of emission permits. They hope to extend the scheme to other North American jurisdictions in future.
"We're excited to receive this award," says Carmody. "The project builds on our longstanding relationship with the Case Western Reserve School of Law through the Canada-U.S. Law Institute and is particularly important at a time of continuing concern about climate change and unsettled conditions between our two countries. We look forward to getting students working together on both sides of the border."
Research began in January 2018 and the handbook will be due to CIGI in November 2018. Seven student researchers – 5 Canadian, 2 American – are undertaking the relevant research.
"This is an exciting opportunity for Professor Carmody and our student researchers to engage in cross-border research and collaboration," said Dean Erika Chamberlain. "Their work will help to shape the future of climate policy in our two nations."