Law grad secures two top court clerkships
Law grad secures two top court clerkships
March 16, 2018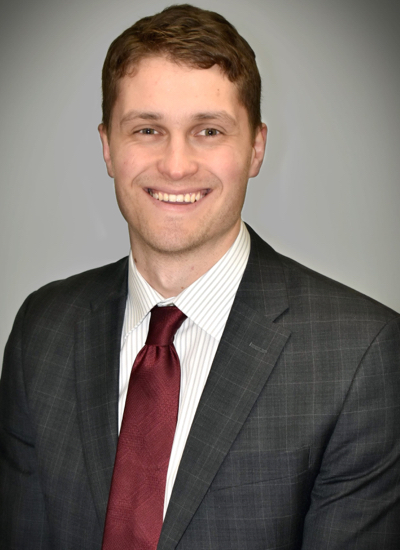 Most law grads would be fortunate to secure one judicial clerkship; Eric Andrews, JD'17, is in the enviable position of having two. Andrews will clerk at the Ontario Court of Appeal in 2018-19 and will then clerk for The Honourable Mr. Justice Clément Gascon at the Supreme Court of Canada in 2019-2020.
Andrews says he is "tremendously honoured" to clerk at the top courts for Ontario and Canada.
"I'm particularly excited by the opportunity to confront pressing and novel legal issues, and the chance to work with and learn from some of our country's brightest legal thinkers," he says.
"Judicial clerkships provide a unique opportunity for recent graduates to be a part of the law-making process," said Dean Erika Chamberlain, who clerked at the Supreme Court in 2002. "Eric will do a tremendous job. I'm excited to see what his future holds."
Andrews, currently working as an articling student at Blake, Cassels & Graydon LLP in Toronto, was awarded the Gold Medal upon graduating from Western Law in 2017. He received his Honours Bachelor of Arts in Political Science at McMaster University in 2014 and played Rugby for the McMaster University's varsity rugby team and for Team Canada (Under-17 men's team).
He previously worked as a summer student at Blakes, and at Western Law, he was a Research Assistant for Professor Jason Neyers and a Teaching Assistant for Professors Neyers and Chi Carmody.
His interest in law stems from his interest in history and politics. "I've always been fascinated by the history, structure and institutions of government," Andrews says, "So I wanted to go to law school to learn more about the legal system."
While at law school he had a keen fascination with tort law, but he also gravitated to issues of public law and international humanitarian law.
He's grateful to Dean Erika Chamberlain and to Professors Jason Neyers, Kate Glover, Mysty Clapton, Zoë Sinel, Chi Carmody and Asad Kiyani for their support and assistance throughout law school and during the clerkship application and interview processes.
Following his clerkships Andrews plans to pursue an LLM overseas. His future career plans are open; he's interested in public service or academia or, "if am I fortunate enough, it would be an honour and a privilege to become a judge someday."