New student award honours legacy of William Poole
New student award honours legacy of William Poole
May 08, 2018
A new student award will honour the life and work of one of Canada's finest criminal lawyers.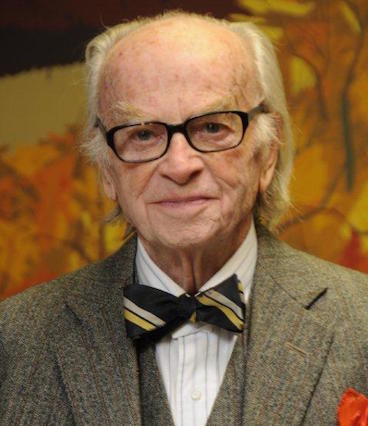 The W.R. Poole, QC Criminal Law Moot Award was made possible by a generous gift from Nancy Geddes Poole (BA '55, Honorary Doctor of Laws '90), in loving memory of her husband, and by friends and classmates from the Western Law Class of 1969.
John Eberhard LLB'69 was the class' leader and instrumental in ensuring the legacy of the legendary criminal law professor lived on.
"The Class of 1969 was the beneficiary of one of Canada's great trial lawyers," says Eberhard, "and we're delighted to see the establishment of this award in honour our friend and mentor. His courtroom skill, style and knowledge would make him a worthy role model for all participating Moot competitors."
The $2,000 award will be presented annually to a full-time law student who has displayed outstanding advocacy skills in an external criminal law moot competition.
During his illustrious career, which spanned over 60 years, William Poole lectured to students on the subject of Criminal Law at Western's Faculty of Law. He also provided legal representation in some of the most notorious criminal trials of the day.
His abilities and his reputation for ethical behaviour resulted in his appointment to the Law Reform Commission of Canada by Premier John Robarts, where he served from 1964 to 1985.
"Poole exhibited a love for the foibles of human character, and was able to provide outstanding representation for the less fortunate and marginalized of society," Eberhard says. "He always exhibited a generous spirit and good sense of humour."
Poole, who practiced law into his nineties, died in 2014 at the age of 96.
To learn more about how you can help support the W.R. Poole, QC Criminal Law Moot Award, please visit of  www.westernconnect.ca/wrpoole