Teaching Fellowship to promote mental health and mindfulness
Teaching Fellowship to promote mental health and mindfulness
April 20, 2018
Professor Thomas Telfer has been instrumental in promoting the importance of mindfulness education for student wellness and now a new fellowship will enable him to further his leadership in this area.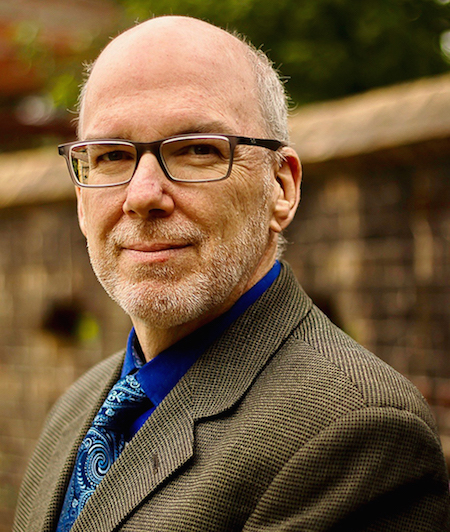 Beginning May 1, 2018, Telfer will be the Teaching Fellow in the Faculty of Law for a three-year term.
The fellowship, hosted by Western's Teaching Support Centre, will support his project, Mental Health Awareness and Mindfulness Education, which involves the integration of mental health and mindfulness education into Western's Law program. The goal of the mental health education component is to raise awareness of mental health issues, reduce stigma, and build student resiliency.
"I saw first hand the benefits of mindfulness for law students in the Mindfulness Ambassador Program that I led," says Telfer. "I'm excited to conduct further research in this area so as to be able to extend the benefits of mindfulness and mental health awareness to other students."
Telfer will study mental health education initiatives at other law schools and, in consultation with the law faculty, develop and implement a new mental health education program.
He'll also revise and extend an existing first-year non-credit mindfulness course at Western Law and develop an upper year for-credit Law course entitled Mindfulness and the Legal Profession. The course will support students' personal, academic, and professional well being through its focus on mindfulness, emotional intelligence and professionalism.
In addition Telfer will also conduct research on the impact of these mental health and mindfulness initiatives.
Dean Erika Chamberlain is pleased that Telfer has been named the first ever Teaching Fellow from the Faculty of Law, and notes that his project will complement other student wellness initiatives at the Faculty. In particular, the Faculty is in the process of hiring a Student Wellness Counsellor to provide onsite counselling to law students and provide training in areas like stress management.
"Thanks to Professor Telfer's leadership, Western Law is making substantial progress in improving student wellness," Chamberlain says. "I'm eager to see how his ongoing research will equip law students to manage the personal and professional stresses of legal practice, so that they can serve their clients and the public more effectively."
Western's Teaching Fellows Program brings together a cohort of outstanding Faculty to improve teaching innovation and quality. Each of the Fellows develops, implements, and assesses the impact of a unique teaching innovation. They also support educational excellence within their own Faculties by mentoring colleagues, coordinating workshops, facilitating learning communities, and/or providing other instructional development opportunities.