Workshop celebrates Fridman's impact on private law scholarship
Workshop celebrates Fridman's impact on private law scholarship
October 22, 2018

A workshop hosted at Western Law brought together world-renowned scholars and judges to honour the extraordinary contribution to the study of private law of the late emeritus professor, Gerald Fridman. 
The two-day international workshop "Gerald Fridman and the Law of Obligations" held October 12-13, celebrated and critically explored the extensive impact of Fridman's work on three core areas of private law: contracts, tort, and unjust enrichment.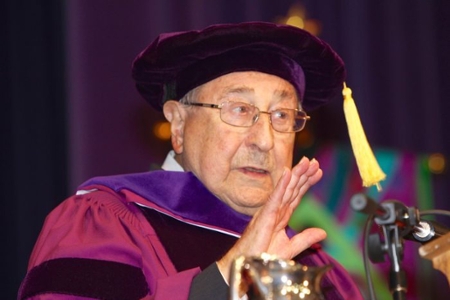 Fridman, who died in November 2017 at the age of 89, was associated with Western Law for more than 40 years.  
He's best known for seven editions of The Law of Agency, six editions of The Law of Contract in Canada, six editions of Sale of Goods in Canada, and three editions of The Law of Torts in Canada. He also published more than 100 articles, major papers, case notes, comments, and book reviews. Fridman's work has been cited in over 50 Supreme Court of Canada decisions and in hundreds of lower court decisions.
Moreover, his influence extends well beyond Canada, having been cited as authority by the highest courts of Australia, New Zealand, Singapore, and the United Kingdom.In short, Fridman's contributions to private law scholarship are unmatched in Canada, and are unlikely to be surpassed any time soon.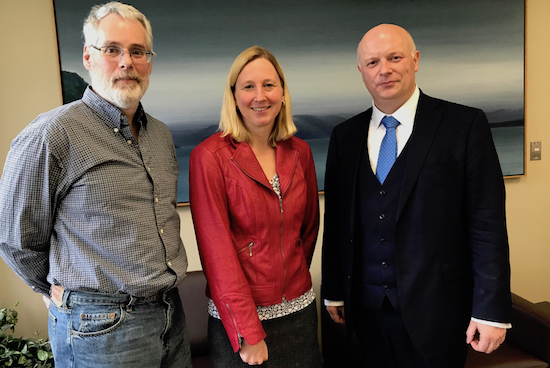 Participants in the workshop included Allan Beever, Joost Blom, Greg Bowley, Erika Chamberlain, Robert Chambers, Jonathan de Vries, Margaret Hall, Lewis Klar, David Mangan, John McCamus, Mitchell McInnes, Eoin O'Dell, Zoe Sinel, Sophie Stoyan, Angela Swan, and Stephen Waddams.
The panels were expertly moderated by Justice David Stratas of the Federal Court of Appeal, Justice Myra Bielby of the Court of Appeal of Alberta and Justices Lynne Leitch and Duncan Grace of the Ontario Superior Court of Justice.
"As a tort law scholar, I was delighted to host this workshop in Professor Fridman's honour," remarked Dean Erika Chamberlain. "It was a poignant opportunity to gather together a distinguished group of obligations scholars. The participants engaged in spirited debate, which Gerald would have thoroughly enjoyed."
The workshop was hosted by the Tort Law Research Group and organized by Professor Jason Neyers with assistance from Professor Stephen Pitel.
Western Law is grateful to Carswell-Thomson Reuters Canada, LexisNexis Canada, and Cohen Highley LLP, whose sponsorship made the workshop possible. Papers from the workshop will be published in a special edition of the Supreme Court Law Reviewand also as a stand-alone edited collection.