New faculty at Western Law for Fall 2022
New faculty at Western Law for Fall 2022
August 25, 2022
Western Law is excited to welcome three new professors this fall. Andy Yu and Jeff Warnock are joining the faculty as tenure track professors, while Shimelis Kene is joining for one year as a Limited Term Professor.
 "I am delighted that these three outstanding scholars are joining Western Law," said Dean Erika Chamberlain. "They bring with them diverse scholarly backgrounds and personal experiences and will enrich the academic life of our Faculty."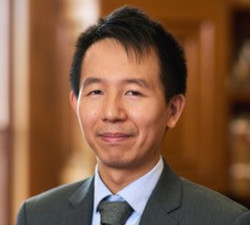 Andy Yu completed his law degree at the University of Toronto, having obtained his doctorate in Philosophy at the University of Oxford. He then went on to serve as a law clerk at Court of Appeal for Ontario and the Supreme Court of Canada. Yu was co-editor-in-chief of the Journal of Law & Equality and articled at Paliare Roland LLP.
Professor Yu will be teaching Constitutional and Administrative Law this year. His background in philosophical logic and the philosophy of language informs his interests in jurisprudence, as well as in constitutional law, administrative law and property law. He is especially interested in popular sovereignty, big tech and legal interpretation.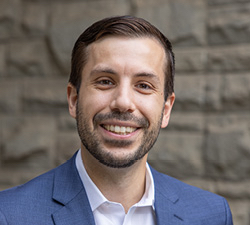 Jeffrey Warnock will bring to the Faculty his experiences as a citizen of the Métis Nation of Ontario, litigator, public policy advisor, and a leader in student programs and diversity outreach initiatives for a large national law firm. A Visiting Professor in 2021-22, Warnock will be the instructor for the compulsory Indigenous law course as well as the coach for Western's Kawaskimhon Talking Circle moot team.
Professor Warnock's research focuses on Aboriginal law, Constitutional law, Indigenous legal traditions, and public international law (specifically as it pertains to Indigenous peoples).  Warnock holds an undergraduate degree in Political Science from the University of Waterloo and obtained both his JD and LLM from Western Law. His LLM examined the UN Declaration on the Rights of Indigenous Peoples and the interpretation of the principle of Free, Prior, and Informed Consent (FPIC), with a particular focus on the relationship between FPIC and Indigenous legal traditions.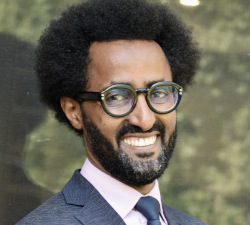 Shimelis Kene will be teaching first-year Criminal Law and Constitutional Law.  Professor Kene holds a Doctor of Civil Law (DCL) from McGill University, where he studied as an O'Brien Fellow; and an LL.M from Northwestern University, where he was a recipient of the Fellowship for International Legal Studies awarded by Northwestern Center for International Human Rights. He obtained his LLB from Addis Ababa University (Ethiopia).
Kene recently spoke at a conference jointly organized by Northwestern University Buffett Institute for Global Affairs, Harvard University Center for Human Rights, and Addis Ababa University that explored a potentially viable future social contract for Ethiopia. Kene's ongoing research uses a sociolegal approach to examine the role of international law in the North-South encounter. His areas of research i include public international law, international human rights, international criminal law, Third World Approaches to International Law (TWAIL), law and society, and postcolonial theory.