Western Law students take top honours at Insolvency Institute of Canada competition
Western Law students take top honours at Insolvency Institute of Canada competition
September 13, 2022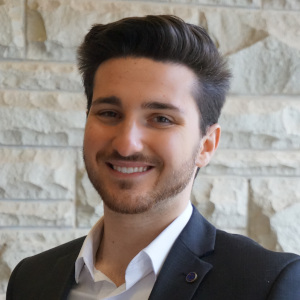 Third-year Western Law student Daniel Alievsky and Class of 2022 graduate Chelsea Angel placed first and third, respectively, in the Insolvency Institute of Canada's annual student writing competition, continuing Western Law's dominance at the competition over the last twelve years. 
Daniel Alievsky's paper, "Reverse Vesting Orders: Did We Forget About Creditor Democracy?" was sponsored by Professor Alfonso Nocilla.  
Daniel explained, "The paper focuses on the apparent shift in opinion among judges, academics, and practitioners, who increasingly appear to favor the effectiveness of reverse vesting orders (RVOs) over the issues they raise for creditor democracy. By granting RVOs without providing any reason, debtors are able to circumvent the standard CCAA process and its built-in safeguards for creditors, leaving creditors in the dark. The paper makes the case that we should pursue the efficacy of RVOs while also taking into account creditor democracy."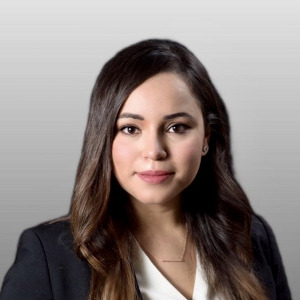 Chelsea Angel's paper, "In the Aftermath of Quadriga: The Valuation and Priority of Cryptocurrency Claims under the BIA," was sponsored by Professor Thomas Telfer and won $2500.
Chelsea explained: "In the context of the Bankruptcy and Insolvency Act, this paper explores the competing tensions that arise when courts construct legal frameworks dealing with novel issues at the intersection of law and technology, such as the treatment of cryptocurrency claims. It draws insights from the precedent-setting Quadriga decision to determine potential gaps in Canada's insolvency regime that may prevent these issues from being adequately addressed."
Daniel and Professor Nocilla have been invited to the upcoming IIC Annual Conference in Kelowna, BC. Daniel will be the guest of honour at the Awards Dinner on September 10th, where he will be presented his $7500 prize and recognized for his outstanding achievement.
Said Professor Nocilla, "I am very pleased to hear about Daniel's first place award; it is well deserved. This is the fifth year in a row that a Western Law student has won the top prize in this competition, which highlights the quality of our students' research and of our insolvency program."
The IIC Law Student Writing Award program helps foster an interest in insolvency law by giving undergraduate students the opportunity to research insolvency issues and bring their proposals and ideas to the attention of the business and legal community that they are about to enter.