Ryan Liss recipient of Dean's Research Fellowship
Ryan Liss recipient of Dean's Research Fellowship
June 07, 2022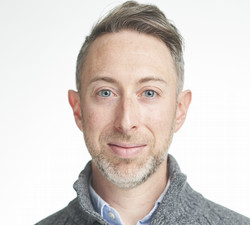 Professor Ryan Liss has been awarded this year's Dean's Research Fellowship for his project entitled, "A Theory of Transnational Criminal Law".
Liss's research promises to address a gap in our thinking about criminal law. His animating question is: "Can we make sense of transnational criminal law"?
Transnational criminal law concerns conduct (such as drug offences, trafficking in persons, and terrorism) that states are obligated to criminalize as a result of their treaty obligations with other states. These treaties create obligations on states to prohibit certain conduct within a state's domestic legal system. But these treaties often establish an unusual jurisdictional regime that permits a state to exercise jurisdiction over conduct that lacks any factual connection to the state—that is, over matters ordinarily beyond the state's criminal law jurisdiction.
According to Liss, while transnational criminal law is more pervasive and prevalent than international criminal law (which includes war crimes, genocide, and crimes against humanity), it has received far less air time in the scholarship. "The purpose of this transnational criminal law framework, and its legitimacy, are deeply undertheorized," says Liss. "This project seeks to remedy that."
"Beyond its scholarly impact, my research also aims to offer insights for lawmakers and policymakers in Canada and around the world. Having a better sense of whether our approach to transnational criminal law can or cannot be justified will help officials assess whether our existing legal framework should be reformed, should grow, or whether it ought to exist altogether."
The Dean's Fellowship, valued at $10,000, was established by Western Law Dean Erika Chamberlain in 2018 to enhance the faculty's research program and engage students in cutting-edge research. Previous winners include Professors Jacob Shelley, Wade Wright, and Claire Houston.
"Professor Liss's research project will fill a critical gap in the current scholarly literature on transnational criminal law," says Chamberlain. "The Research Committee was impressed by his focus on an issue of global legal importance and we look forward to seeing its progress."