Claire Houston recipient of Dean's Research Fellowship
Claire Houston recipient of Dean's Research Fellowship
March 11, 2021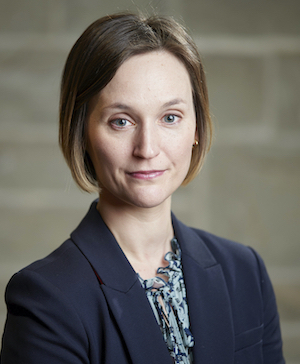 Professor Claire Houston has been awarded this year's Dean's Research Fellowship for her project entitled, "Spousal Support for Men".
Her research will provide both a theoretical and doctrinal analysis of spousal support as a vehicle for promoting both gender neutrality and substantive gender equality.
"Spousal support law is formally gender neutral, but developed as a means to combat gender inequality," says Houston. "As gender roles continue to evolve and more men claim support, we need to question whether our traditional justifications for spousal support still stand." 
Established in 2018, the Dean's Research Fellowship provides $10,000 toward a faculty research project, and also provides financial support and research experience to law students. Previous winners were Kate Glover Berger, Jacob Shelley, Wade Wright, and Frankie Young.
The Dean's Fellowship, valued at $10,000, was established by Western Law Dean Erika Chamberlain in 2018 to enhance the faculty's research program and engage students in leading-edge research.
"Professor Houston's research project will fill a critical gap in the current scholarly literature," says Chamberlain. "The Research Committee was impressed by her focus on such a timely issue of societal importance. We look forward to seeing the results of her research."