Conference Marks 100 Years of Canadian Bankruptcy and Insolvency Law
Conference Marks 100 Years of Canadian Bankruptcy and Insolvency Law
June 21, 2021
Distinguished insolvency scholars, practitioners and policymakers from across Canada, Australia, the United States and the United Kingdom explored the evolution of Canadian bankruptcy law and debated proposals for reform at a virtual conference hosted by Western Law on May 14-15.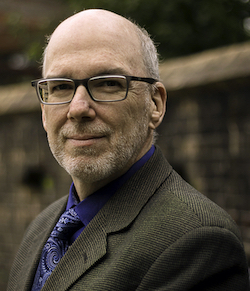 The conference,100 Years of Bankruptcy and Insolvency Law, 1920-2020: Reflections on the Past and Challenges for the Future, was co-convened by Western Law professors Thomas Telfer and Alfonso Nocilla.
The proceedings featured a diverse array of topics ranging from personal insolvency law to bankruptcy history, corporate restructuring, cross-border and international insolvency law.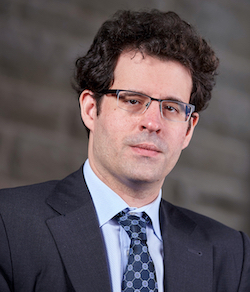 In her opening keynote address, Madam Justice Sarah Pepall of the Court of Appeal for Ontario identified several key evolutionary and revolutionary developments in Canadian bankruptcy and insolvency law since 1919.
Justice Pepall noted that the regulatory structure supporting Canadian bankruptcy and insolvency law has expanded significantly over the past century, and there has been a growing recognition of the broader stakeholder and policy considerations informing this area of law beyond the traditional debtor-creditor relationship. 
Professor Iain Ramsay of Kent Law School, an international expert on consumer insolvency, opened the second day of proceedings with his remarks entitled "Breathing Spaces, Fresh Starts and Personal Insolvency Law".
Panellists discussed topics relating to the Companies' Creditors Arrangement Act (Janis Sarra, Virginia Torrie, Jassmine Girgis), the regulation of payday lenders (Stephanie Ben-Ishai and Saul Schwartz), employment insurance and personal insolvency (Anna Lund), the origins of the Office of the Superintendent of Bankruptcy Canada (Thomas Telfer), the interaction between federal bankruptcy law and provincial family property regimes (Ron Cuming), the treatment of environmental claims in Canadian and U.S. bankruptcy law (Laura Coordes), fraudulent conveyances law reform (Tamara Buckwold), and recent corporate insolvency law reforms in Europe and the U.K. (Gerard McCormack, Alfonso Nocilla), to name only a few.
Selected papers have been published in a special volume of the Canadian Business Law Journal (CBLJ), the leading scholarly business law journal in Canada. Professors Telfer and Nocilla served as guest editors of the CBLJ alongside Editor-in-Chief Anthony Duggan for this special volume commemorating the conference.
In her closing remarks, Elisabeth Lang, the Superintendent of Bankruptcy Canada, stated that although consistency and stability are preferred in the financial world, change is inevitable. Lang observed that as the next century of Canadian bankruptcy and insolvency law unfolds, significant changes in the composition of stakeholders, asset classes, and information sharing, as well as global developments such as climate change, will continue to require the action and attention of insolvency scholars, practitioners, and policymakers.
Western Law is grateful to the Social Sciences and Humanities Research Council of Canada and the law firm of Thornton Grout Finnigan LLP for their generous support of this conference.