Professor Randal Graham explores current law and politics through speculative satire in Nether Regions
Professor Randal Graham explores current law and politics through speculative satire in Nether Regions
March 02, 2023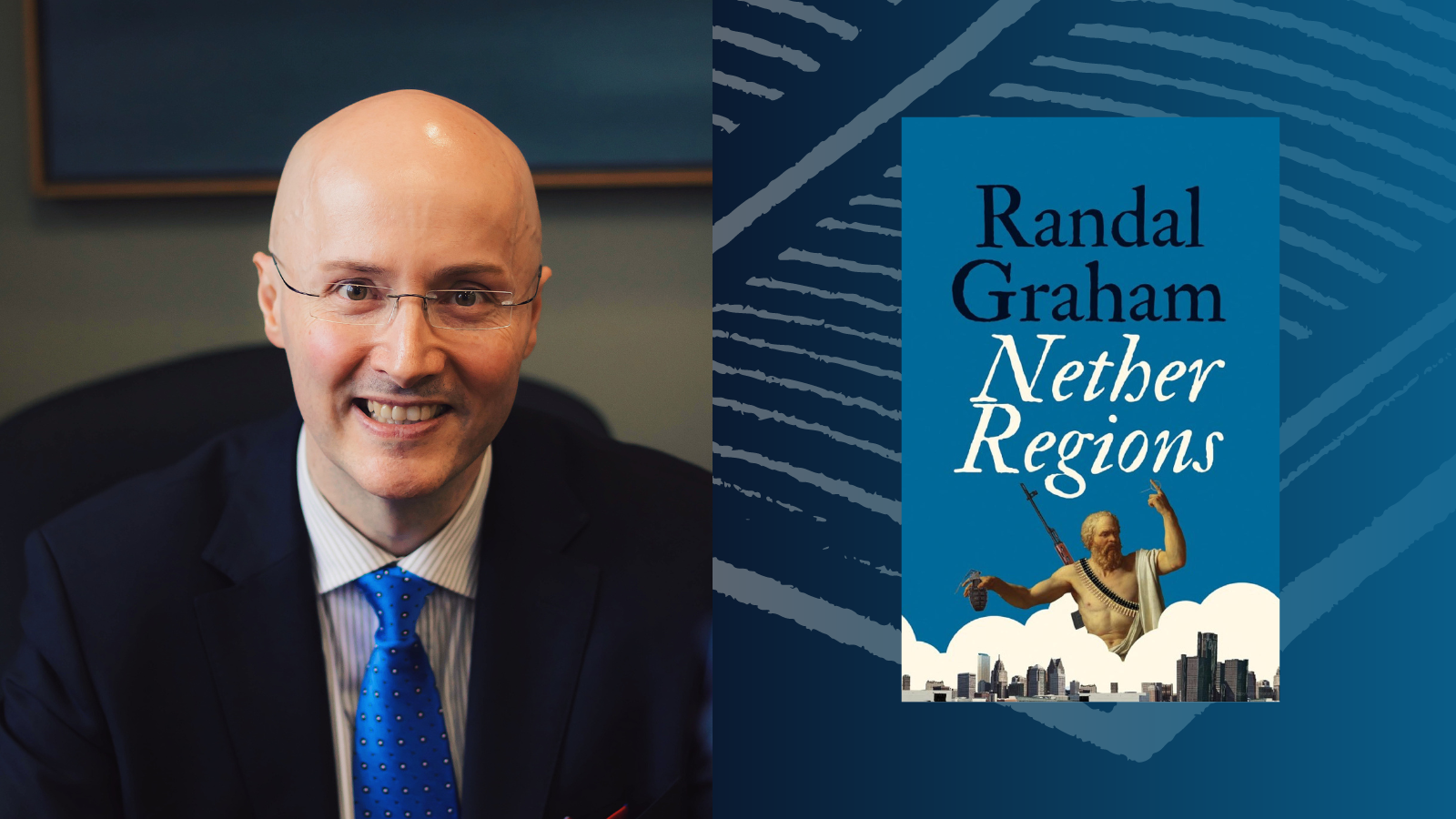 With the September 2022 release of Nether Regions, professor Randal Graham has closed the chapter on his Beforelife trilogy. At least for now. Graham's novels (a blend of sci-fi, fantasy, and humour) explore legal topics, including ethics and statutory interpretation, through a richly constructed fictional universe set in the afterlife.
The idea for his first novel, Beforelife, emerged while he was drafting a paper on the factors influencing ethical decision making in law. In the paper, he outlined how microeconomic concepts, including scarcity, influence decisions. In Graham's afterlife, he explores a post-mortal existence where scarcity doesn't apply and therefore doesn't limit or guide choices.
"To illustrate the concept of scarcity, I thought it would be interesting to add a little hypothetical scenario in which humans didn't face scarcity," said Graham. "As I was writing out the details…it occurred to me that, from a mortal's perspective, the ultimate source of scarcity is our own mortality, because time (from a mortal's perspective) is finite. So, my hypothetical world couldn't feature human mortality."
In Nether Regions, a central thread in the series threatens to become unravelled. Most residents of the afterlife don't believe in the beforelife, but when two of the best-known residents welcome a child, the truth of the beforelife is at risk of being revealed. The baby's arrival sets the stage for an "adventure featuring Socrates, Albert Einstein, Nostradamus, Elizabeth I, Sigmund Freud, Neferneferuaten, and at least 200 Napoleons, all doing their level best to keep the afterlife from turning into hell."
While Graham emphasizes that his books aren't steeped in legalese, he does appeal to readers who are able to pick up on the underlying arguments about philosophy and legal theory. He aims to approach complex topics in a playful and accessible way to encourage the reader to consider alternate perspectives.
"Nether Regions explores current law and politics, particularly the rise of populism, the role of religion in stoking populist movements, as well as a discussion of immigration, colonization, and identity politics," said Graham. "I also deal with issues of faith, the nature of belief, empiricism, and mental illness. So, while I do tackle some serious issues, the overall intent is to…let readers think of those issues through a comedic lens."
For Graham, becoming a novelist has been a lifelong dream that was deferred to pursue a career in law. In the end, his deep legal knowledge, combined with his passion for reading and writing literature, laid the groundwork that enabled him to dream up this cerebral, and now critically acclaimed, series. His first novel, Beforelife, won the IPPY gold medal for fantasy fiction. Both Beforelife and its sequel, Afterlife Crisis, were top 10 finalists for the Stephen Leacock Memorial Medal for Humour.
When Graham isn't teaching at Western Law on topics like Legal Ethics & Professionalism or Statutory Interpretation, he continues to write works of fiction. His forthcoming novel is set in a fictional law school, but he remains open to reincarnating the Beforelife series in future.