Dean Chamberlain's Top 10 Highlights from the 2019-20 Academic Year
June 18, 2020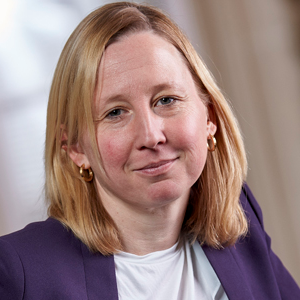 The world has changed dramatically over the last few months, and sometimes it's hard to remember our pre-COVID circumstances. But I've been reflecting on the great year we had at Western Law, and wanted to share my top 10 highlights, in no particular order.


1. We welcomed three new outstanding faculty:
Professor
Alan Miller
, our first ever Canada Research Chair (Law and Economics); Professor
Frankie Young
, who researches Indigenous economic development; and Professor Martin Petrin, the inaugural Dancap Private Equity Chair in Corporate Governance.
2. Professor Randal Graham won the Edward G Pleva Award for Excellence in Teaching, which is the most prestigious teaching award at Western.
Professor Graham is known to Western Law students for his exceptional classroom teaching, particularly in large courses. He was also lauded for his widely-used course materials in legal ethics and statutory interpretation, his sense of humour, and his willingness to mentor students.


3. We graduated our first two PhD candidates: Dr Kirsten Stefanik and Dr Dan Wilson.
Dr Stefanik also won the Governor General's Gold Academic Medal for her thesis on international humanitarian law and the impact of civil wars on citizen non-combatants. This was a tremendous milestone both for our graduates and for the law school's graduate programming.


4. Our students enjoyed lectures from many high-profile legal experts.
This year's Coxford Lecture featured renowned legal journalist and author Emily Bazelon, staff writer for The New York Times Magazine and Lecturer in Law, Senior Research Fellow, and the Truman Capote Fellow at Yale Law School. Bazelon addressed the role of prosecutorial discretion in reducing mass incarceration.
Other notable public lectures this year were given by Bruce Heyman, former US Ambassador to Canada, Rosemary McCarney, former Canadian Ambassador and Permanent Representative to the United Nations and Conference on Disarmament in Geneva.


5. Our students continued their success at the Insolvency Institute of Canada's prestigious Student Writing Awards competition.
Derek Harland won the 2019 prize for his essay, "The 'Key' to Success? KERPs in Canadian Restructuring Law."
In the decade that the awards have been offered, Western Law students have taken eight first-place prizes, a tribute to our depth of academic programming in this field.


Taught by Professor Thomas Telfer, this new course complements our first-year Mindfulness Ambassador program and our growing range of student wellness initiatives, including a full-time embedded Wellness Counsellor.


7. We welcomed the first cohort of students into our Graduate Diploma program in Mining Law, Finance and Sustainability.
Led by Professor Elizabeth Steyn, Cassels Brock Fellow in Mining and Finance Law, this program allows those from disciplines outside of law to learn about the legal frameworks that govern extractive industries in Canada and around the world. The program offers flexible delivery for working professionals in the industry.


8. We approved a new Interim Strategic Plan that reaffirms our commitment to three main priorities:
1) Attracting excellent JD candidates with a range of perspectives and experiences, and reducing unwarranted barriers to access;


2) Offering an academically rigorous and relevant legal education in an atmosphere that promotes informed, critical and collegial debate;


3) Producing outstanding scholarship that engages the academy, profession, policy-makers, and society.


9. Our faculty published numerous books, including:
- Professor Rande Kostal's Laying Down the Law: The American Legal Revolutions in Occupied Germany and Japan (Harvard University Press)


- Jason Neyers, Andrew Botterell & Zoë Sinel, eds., Gerald Fridman and the Law of Obligations: Past, Present and Future (LexisNexis)


- Chris Nicholls, Mergers, Acquisitions and Other Changes of Corporate Control, 3d ed. (Irwin Law)


- Chris Sherrin (with Dale Ives & Alexandre Bien-Aimé), Criminal Procedure: Cases and Materials (Emond)


- Robert Solomon, Mitchell McInnes, Erika Chamberlain and Stephen G.A. Pitel, Cases and Materials on the Law of Torts, 10th ed. (Carswell)


- Thomas Telfer (with Stephanie Ben-Ishai), eds., Bankruptcy and Insolvency Law in Canada: Cases, Materials, and Problems (Irwin Law)


10. Our staff and faculty are as agile as ever, as is our commitment to our students.
Like the rest of society, Western Law had to respond quickly to the global pandemic and the resulting closure of many services in the province. Our faculty rapidly moved their courses to virtual delivery, and the exam period went smoothly, with students writing securely on their home computers.
With the support of our Dean's Circle, we added 25 new summer research assistant positions, as well as 10 student positions to assist faculty develop online course content. These programs provided important student experience and financial aid, while at the same time enhancing our academic mission.


Looking ahead to the 2020-21 academic year
As we look to the fall, our current plan is to teach most first-year courses in-person, so that we can assist our students in making the transition to legal studies and build their connections to Western Law. With the exception of clinical and skills-based courses, all upper-year courses will be delivered remotely. We are also providing new financial assistance in the form of a student bursary program, so that the added financial stresses of the pandemic do not interfere with their ability to study law.

The coming year will undoubtedly present new challenges, as we strive to deliver an engaging, relevant, and rigorous legal education and enhance our sense of community through virtual means. I am confident that our faculty, staff and students will continue to pull together in this endeavor.


- Erika Chamberlain, Dean of Law