Western Law students dominate at Insolvency competition
Western Law students dominate at Insolvency competition
September 18, 2019
Western Law students continue their impressive winning streak at the prestigious Insolvency Institute of Canada's Law Student Writing Awards competition.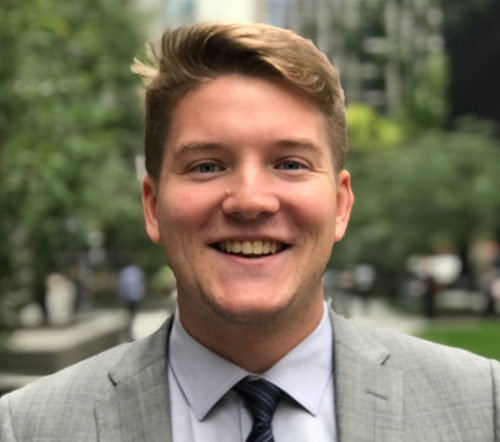 Derek Harland JD'19 is the recipient of this year's top prize for his paper "The 'Key' to Success? KERPs in Canadian Restructuring Law".
He wrote the paper for Professor Alfonso Nocilla's Bankruptcy and Insolvency Law course at Western Law this past year.
The paper provides a comprehensive review of the growing use of key employee retention plans in Canadian restructuring proceedings and offers several recommendations for their treatment moving forward.
Harland says it's a controversial topic that frequently makes the headlines when a large company undergoes restructuring.
"It's issues such as these that make me so interested in restructuring and I'm very appreciative I get to explore them as an articling student with Thornton Grout Finnigan, one of the top restructuring and litigation law firms in Canada."
Harland earns a first-place prize of $7,500 and will be presented with his award at the IIC's annual conference on October 24-27, 2019 in Naples, Florida.
"I'm really honoured to receive this award, and thankful to Professor Nocilla who was an excellent mentor throughout the writing process," Harland said.
The IIC Law Student Writing Awards Program provides law students the opportunity to research insolvency issues, develop ideas, and bring proposals for reform to the attention of the business and legal community.
Western Law students have been dominant in these awards over the past decade, earning eight first-place wins.
"Western Law's history of success is a testament to the depth and quality of our insolvency law program," said Dean Erika Chamberlain.
"Our students have opportunities to learn from the best scholars and practitioners in the field, engage in advocacy and internship programs, and perform leading-edge research."