Emily Bazelon exposes power of prosecutors at the Coxford Lecture
Emily Bazelon exposes power of prosecutors at the Coxford Lecture
November 20, 2019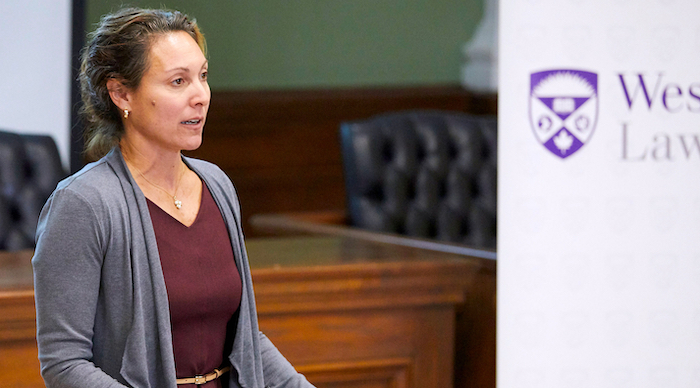 Emily Bazelon – a prominent American legal journalist and best-selling author – delivered a powerful indictment of the traditional prosecution model in the United States at the 2019 Coxford Lecture held on November 13, 2019 at Western Law.
Bazelon argued that "the unchecked powers of prosecutors" have contributed to mass incarceration in the United States. She noted that other factors – like the increase in mandatory minimum sentences and "three-strike laws" – have also been contributing factors, but forcefully showed that the discretion left to prosecutors at various points in the criminal justice process – from bail to sentencing – has also played a significant role.
"We've built in the United States a giant machine of punishment and in large part because of the decisions our prosecutors make," Bazelon said. 
Bazelon is a Lecturer in Law, Senior Research Fellow, and the Truman Capote Fellow at Yale Law School, as well as a staff writer for The New York Times Magazine. She is also the author of two best-selling books, including Charged:The New Movement to Transform American Prosecution and End Mass Incarceration,upon which the lecture was based, and is co-host of the popular podcast The Slate Political Gabfest.
But Bazelon also offered a note of optimism: since prosecutors helped create the problem of mass incarceration, they can also be part of the solution.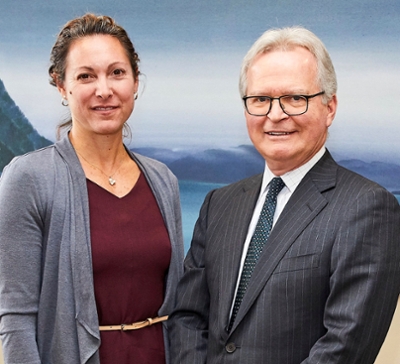 "In the last few years, and for the first time in American history, a wave of reform-minded prosecutors has been elected and taken office in major cities throughout the country," she said.
These new prosecutors, many of them women and people of colour, "bring a different lived experience to the job" and offer solutions to a better and more just criminal system,she said.  
"It was an honour to host Emily Bazelon at Western Law for this year's Coxford lecture," said Professor Kate Berger, who co-directs the lecture series with Professor Wade Wright."Emily is doing the hard work of the rule of law across her many roles - in the press, in the public, and in academia."
"Emily's talk provided rich insight into the criminal justice system in the United States," said Professor Wright, "but some of the problems that she highlighted with the American system are things that we struggle with in Canada as well."
Each year, the Coxford Lecture brings one of the world's leading legal thinkers to Western Law to address pressing issues related to the rule of law. The lecture series is generously funded by Western Law alumnus Stephen R. Coxford, LLB '77.
Over the past ten years, thanks to the generosity and vision of Steve Coxford, Western Law has welcomed luminaries like Jeremy Waldron, Ian Binnie, Debra Satz, Adrienne Davis and John Finnis to speak to matters that are difficult and enduring, such as reparations for slavery, the pathologies of privatization, judicial virtues, and the pursuit of entrenched bills of rights.