Remembering former professor Justice Horace Krever
Remembering former professor Justice Horace Krever
May 11, 2023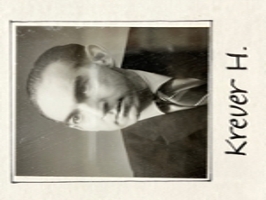 We send condolences to the family of former Western Law professor, Justice Horace Krever who passed on April 30, 2023. Justice Krever joined the Faculty of Law in 1969 teaching courses including Criminal Law and Evidence until 1974. He was also a special lecturer in Legal Medicine for Western's then Faculty of Medicine.
Beginning his career as a litigation lawyer, Justice Krever left private practice to teach at the University of Toronto and then at Western University. He was appointed to the Supreme Court of Ontario in 1975 and later to the Court of Appeal in 1986.
Justice Krever was known for chairing two landmark inquiries the Royal Commission into the Confidentiality of Health Information and the Commission of Inquiry on the Blood System in Canada.
Read more about Justice Krever's life and work in the Globe and Mail - Justice Horace Krever, known for his unwavering principles, headed two high-profile public inquires.