Leading Human Rights Lawyer Sunil Gurmukh (LL.B. '08) appointed Visiting Lecturer
Leading Human Rights Lawyer Sunil Gurmukh (LL.B. '08) appointed Visiting Lecturer
February 02, 2023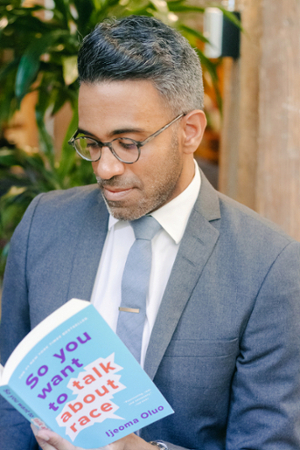 Western Law is pleased to announce that Sunil Gurmukh has joined us as a Visiting Lecturer. Gurmukh has been leading the Hidden Racial Profiling Project at Western Law since 2020 and was a member of the faculty's Anti-Racism Working Group (ARWG). 
"We are delighted to continue to work with Sunil at Western Law," said Christopher Nicholls, Acting Dean. "Sunil's significant experience as a practitioner is an asset for students who hope to pursue human rights law and those seeking to deepen their understanding of critical systemic issues in the justice system."
As a human rights lawyer, he has worked on significant human rights cases at the Human Rights Tribunal of Ontario and all levels of court, including the Supreme Court of Canada. He has a B.Comm. from Queen's University (2005) and an LL.B. from Western University (2008).
He has been recognized for his human rights work as a winner of the 2016 Precedent Setter Award and 2017 Hennessy V.S.O.P. Privilège Award and member of Bay Street Bull's 2017 Power 50 Guide.  In 2019, he was named as one of country's top 25 most influential lawyers by Canadian Lawyer Magazine. He also won Western's Young Alumni Award in 2021. He and his father established The Gurmukh Family Bursary in Law to enhance racial diversity at Western Law. 
Gurmukh will teach two courses during the winter term: Racial Profiling in Policing and Hate Speech in Canada. Both courses aim to put the experiences of equity-deserving communities front and centre and help students think like litigators and policy advisors. They also align with the recommendations of the ARWG in its final report.
"It's a critical moment to take both these courses. We are in the middle of a national conversation on systemic racism in policing and solutions. We are also witnessing an alarming rise of hate, including hate crimes and online hate," said Gurmukh. "Indeed, right now, the federal government is faced with the difficult task of striking the right balance in new anti-hate speech legislation between free speech and the protection of equity-deserving groups."
The Racial Profiling in Policing course was first taught by Gurmukh in 2019. It explores this destructive form of racial discrimination and how it negatively impacts Indigenous people, Black people, effective policing and public safety. The course introduces the legal framework governing policing, police oversight bodies in Ontario and the human rights system in Ontario. Students will have the opportunity to reflect on intersectional and systemic dimensions and emerging forms of racial profiling. They will also learn about approaches to reduce racial profiling in policing.
Hate Speech in Canada is a new intensive course offering for 2023. It examines the rise of hate speech and its impact on equity-deserving groups. Students will explore legal frameworks governing hate speech, the definition of "hatred" in Canadian law, freedom of expression and the constitutionality of anti-hate legislation. They will also learn about solutions, including legislative reform, education and policy reform.
Gurmukh stated that he is "trying to light a fire underneath students because addressing systemic racism in policing and hate speech is a shared responsibility. It's important for all of us, including law students, to wrestle with these issues and contribute to change."
Photo credit: nickniche.ca 
*Any opinions, analysis or views expressed are personal and do not represent the opinions or views of the Ontario Human Rights Commission or the Ontario Public Service.