Western Law alumni appointed to Order of Canada
Western Law alumni appointed to Order of Canada
January 20, 2020

Two Western Law alumni are among the 120 people newly appointed to the Order of Canada. Gordon W. Walker and Larry Rosen were both named Members of the Order – one of the highest civilian honours in the country – by Governor General Julie Payette in late December.

The Advisory Council for the Order recommended Walker "for his civil service as a provincial parliamentarian, and for his commitment to protecting transboundary waters between Canada and the United States," while Rosen was recommended "for leading and expanding the family's high-end fashion company, which became one of Canada's most valuable retail brands."

Dean Erika Chamberlain expressed her congratulations on behalf of the Faculty. "These two graduates have reached the pinnacles of their respective fields, and are national leaders in public service and business. We are proud that they started their careers at Western Law."

Both alumni found out about their appointments through a phone call they received from the Governor General's office in early December. "This is a great honour. I am humbled to be included amongst so many great Canadians who have received this high recognition," said Walker.

This sentiment was echoed by Rosen, who was "shocked, dumfounded and delighted" when asked if he'd accept the honour: My response was a resounding 'yes!' … Canada is ingrained in our family business story, so this appointment is very exciting for me."
Gordon W. Walker
Walker graduated from Western Law with his LLB in 1967, one year after being elected as a local city councillor. His love for both law and politics led to a unique career that has intertwined the two disciplines for decades. Some of his positions have included Member of Provincial Parliament, Minister of Correctional Services, Minster of Consumer and Commercial Relations, Provincial Secretary for Justice, and principal of Walker Consulting Inc.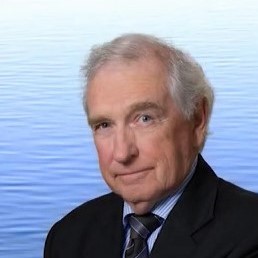 He attributes much of his success to his time at Western Law.

"Western's school of Law has shaped my career over the past five decades, whether it was the practice of law, the making of law, or the administering of law," said Walker. "Not a day goes by when the basic grounding I received at Western has not played a role."
Although being named to the Order of Canada will perhaps be the biggest highlight, Walker is looking forward to all the experiences still yet to come in his career. "This high honour just inspires me to keep on," he said.

As for his advice to current law students? Never stop learning.

"I remember well Dean Ivan Rand's comment to me so many years ago," he said. "'It is not that lawyers are smarter than anyone else, but rather it is simply that they have been taught to look at all sides of an issue, and that is the greatest value a lawyer can provide.'"
Larry Rosen
Rosen graduated from Western in 1982 with his LLB and MBA. As only the second person to graduate from the combined program, he went on to practice corporate law before joining the family business Harry Rosen Inc., a luxury menswear chain, in 1982.

"Practising corporate law in Toronto was interesting and exciting. My decision to join the family business was based solely on a sense of pride and wanting to be part of the company my father worked so tirelessly to build," said Rosen, who occupied a variety of management positions before being named president and chief operating officer in 1997, then chief executive officer in 2000.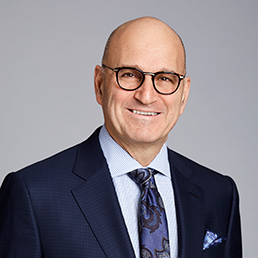 During his time with the 66-year-old company, he spearheaded expansion plans that resulted in the opening of 18 new stores and increased sales by over $300 million per year. Harry Rosen Inc. was also named one of Canada's Top 50 Best Managed Companies under his direction in 2007; they have maintained their platinum status ever since.
Rosen is no stranger to personal awards either. In 2014, he was named Distinguished Retailer of the Year by the Retail Council of Canada, which recognizes retail leaders who have demonstrated success in business and innovation, as well as a commitment to their communities.

When asked about how his education has shaped his career, Rosen said he's immensely grateful for it: "There isn't a day that goes by where aspects of my education are not put to use. I find it extremely beneficial for a business leader to also have a legal background."

In the coming years, Rosen plans on letting succession take over so he can transition into more of a mentorship-type role within the company. "Perhaps at this time I'll embark on a Master of Laws!", he said. "I'm (also) presently looking for the right charitable organization to focus my attention on," after recently finishing a nine-year term with the Princess Margaret Cancer Foundation.

Rosen says his advice to current law students is to find what inspires them and gravitate towards it.

Both Walker and Rosen, along with the rest of the recent Order of Canada appointees, will be invited to Ottawa later this year to accept their insignia.

Nearly 7,500 Canadians have been named to the Order since its inception in 1967. Recipients come from diverse areas of society, but all have made significant contributions to Canada in one way or another, and embody the motto "desiderantes meliorem patriam," which means "they desire a better country."

The full list of 2019 appointees can be found here.