Kimberley Gagan appointed as Director of Clinics and Practical Skills
Kimberley Gagan appointed as Director of Clinics and Practical Skills
August 10, 2020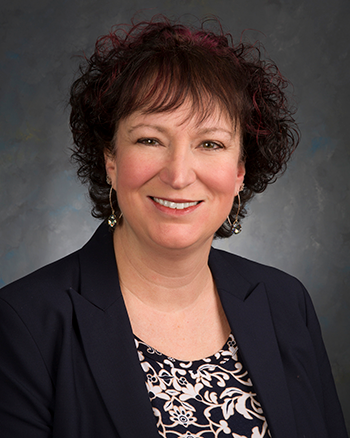 Western Law is pleased to announce that Kimberley Gagan has joined the Faculty as Director of Clinics and Practical Skills.
"I am very pleased to be taking on the role of Director of Clinics and Practical Skills at Western Law. It is great to be returning to London, which is my hometown, and to be joining such a prestigious faculty," said Gagan. "I firmly believe that clinical and experiential learning is the cornerstone of a premier legal education."
Gagan, a practicing lawyer for over 20 years, joins Western Law from the Faculty of Law at Lakehead University in Thunder Bay, where she worked as the Director of Community Legal Services. Before taking on her Director role, she developed and launched Lakehead's Student Legal Aid Clinic Program and was an Adjunct Professor in the provision of Clinic courses at Lakehead.
"When choosing a law school, students often look for a program with integrated skills-based learning opportunities. Similarly, employers seek out students who have participated in clinical programs and skills-based exercises. Western has a fantastic array of clinical programs already in place, and I look forward to enhancing and expanding these experiences for students."
The role of Director of Clinics and Practical Skills is a new one at Western Law, said Dean Erika Chamberlain, and is meant to provide strategic leadership for a wide range of experiential and skills-based learning opportunities: "I am delighted that Gagan is taking on this new role, as she brings a wealth of experience in the integration of practical skills into the broader law school curriculum." 
Gagan received her Hons. BA in English & Philosophy from the University of Western Ontario (Huron College) in 1992. After that, she obtained her law degree (LLB) from Queen's University in 1995. She can be reached at kgagan@uwo.ca.