For Professor Martin Petrin, the future is now 
For Professor Martin Petrin, the future is now 
November 05, 2020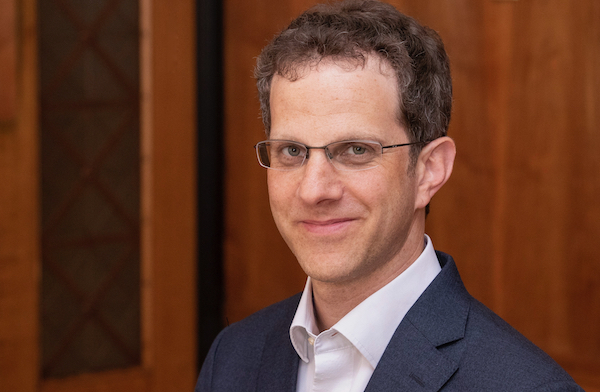 Professor Martin Petrin, on leave from University College London, joined Western as the inaugural Dancap Private Equity Chair in Corporate Governance in January 2020. He is jointly appointed to Western's DAN Department of Management & Organizational Studies and the Faculty of Law.  
"The appointment of a scholar of Professor Petrin's calibre to this new joint Chair will foster exciting interdisciplinary collaborations between Law and Social Science," said Western Law Dean Erika Chamberlain. "Professor Petrin brings an ideal combination of legal and business expertise, and his research addresses leading edge issues in corporate governance." 
Professor Petrin has published widely in his research areas which include corporate governance and business law. Most recently, his research has focused on corporate regulation, corporate theory and the impact of new technologies, and approaches to corporate and managerial liability.  
One recent strand of his research has focused on the impact of Artificial Intelligence (AI) on corporate management. 
"Recent media reports have created the impression that AI is on the verge of assuming an important role in corporate management," said Petrin, citing a variety of examples including a Hong Kong based venture capital firm that claimed to have appointed a machine learning program to its board. 
"It turned out that while these stories cannot always be taken at face value, AI is clearly of growing importance in management," he said. "It's not an insurmountable step from AI generating and suggesting expert decisions, which is already common today, to AI making these decisions autonomously.  
Petrin adds, that as consequence, "AI has the potential to fundamentally transform core areas of corporate governance, including corporate leadership and management structures, managerial liability and the corporate purpose." 
It's even possible that algorithmic entities and leaderless entities will emerge which operate without any ongoing human input, he said. 
"While this all may sound quite futuristic, highly advanced AI capable of these tasks and roles could be a reality in 20 to 30 years." 
In addition to his academic work, Petrin acts as a consultant, with recent work in this field including a government-commissioned project on corporate law reform.  
"A lot of the developments in corporate law and governance are driven by external shocks, such as corporate scandals, financial crises, and – most recently – the ongoing pandemic," he said. "Corporate governance is a highly dynamic area, with constant changes and attempts at improving the status quo."  
"I'm excited to be joining Western during what is in many aspects a phase of growth and renewal," Petrin noted. "The chance to work with the outstanding students and faculty from both the DAN Department of Management and Organizational Studies and the Faculty of Law, and the opportunity to contribute to the new Management & Legal Studies program, is particularly attractive and exactly the challenge that I was looking for."