Engagement, connections are key this year
Engagement, connections are key this year
September 14, 2020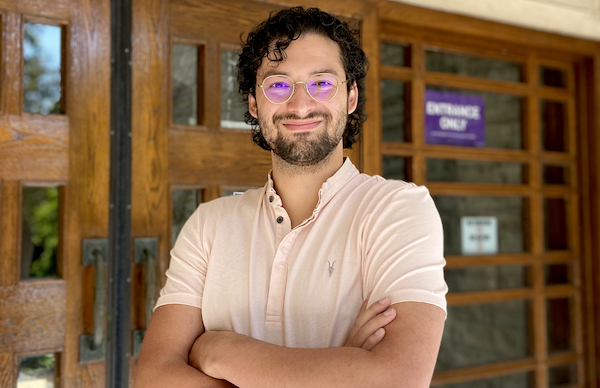 It's been a start to the school year unlike any other. And while Western Law students are not all together physically, student leaders are committed to keeping a sense of community and collegial spirit strong.
"All our student clubs and committees and some intramural sports will be up and running," says Clay Fernandes, Student Legal Society (SLS) President. 
"Western Law has developed such a positive reputation based on student engagement and we want to ensure that strong connection continues.
"It's a challenging time, and we don't have a playbook for this, but the SLS is excited to be offering a wide range of activities and opportunities both in-person and online," Fernandes says.
The SLS is also continuing to provide additional supports for students through a buddy program that pairs a 1L with a 3L student. It also has a tutoring program and gives students access to a course summary digital database.
Western Law's numerous advocacy competitions, including the Lerners LLP Cup and First Year Appellate Advocacy Competition will all be held online.
Starting September 21, a week of online programming will be dedicated to the important issues of diversity and inclusion.
Last week, incoming students were welcomed to the law school at a special induction ceremony.  A hybrid model of O-week activities included small group meetings, a virtual session on Diversity in the Workplace, a moot boot camp and a trivia night.
"We're happy that the SLS and other student organizations have been working hard to build connections with incoming students and maintain our strong sense of community," says Dean Erika Chamberlain.
Following nearly six months of evolving public health restrictions, the Faculty made the decision to hold 1L classes in person with upper- year students taking their courses online.
Chamberlain says professors and staff have been working diligently to transform courses for remote delivery.
"We're focusing our energies on providing our 2L and 3L students with an engaging and rigorous educational experience, albeit in virtual form," Chamberlain says.
"The Faculty's student services, wellness, careers and professional development offices all have a range of both in-person and virtual options to help students adapt and thrive in this new environment," she adds.