Ceremony welcomes Class of 2023 into the legal community
Ceremony welcomes Class of 2023 into the legal community
September 09, 2020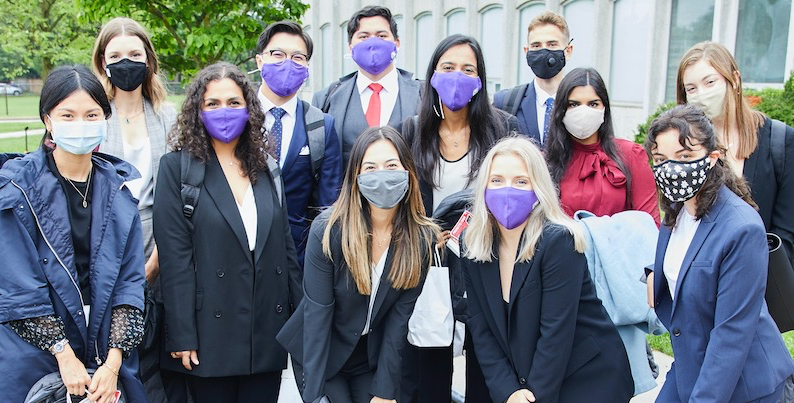 The incoming class of Western Law were welcomed at an induction ceremony held September 8 which emphasized the privileges and responsibilities that go along with being a lawyer.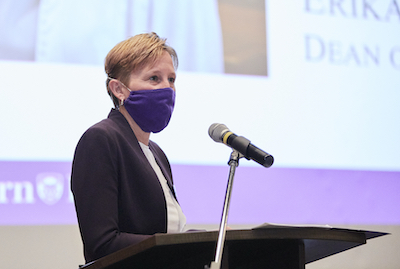 "You're not just joining a law school today: you're taking your first step in joining the legal profession," Dean Erika Chamberlain told the Class of 2023.
She told the new JD students, "We'll help you to build your professional identity, so that when you enter practice, you will have the courage to defend the values that inspired you to apply to law school in the first place."
The Hon. Mr. Justice Clayton Conlan of the Ontario Superior Court of Justice delivered a keynote address that introduced students to the principles of what it takes to be a good lawyer.
"Dynamism, ingenuity, and passion are keys to success as both a law student and as a lawyer," Justice Conlan said.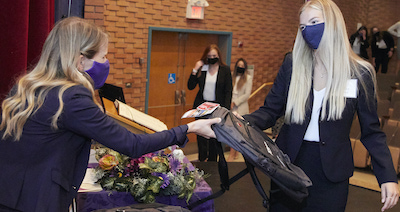 "Law schools are the fountains of critical thinking, and I would encourage you all to use your years here at Western Law to build a foundation for the creation of positive change throughout your careers as lawyers, regardless of where you practice, or what type of law you concentrate on, or the size of your office, or the number of your billable hours," he added.  "Those things are far less important than the difference that you make in the lives of others."
Virtual greetings were brought from Charlene Theodore, President of the Ontario Bar Association (OBA) – Canada's largest voluntary association of lawyers. She told the students that in a remarkable year of unchartered terrain, adapting and finding their way to law school makes the milestone all the more laudable.
"You're setting out on an incredible scholastic adventure," she said.
"The resilience and resourcefulness that brought you to law school, your fight your flexibility, your ingenuity will serve you well as lawyers. More than ever the world needs problem solvers and these skills that you have honed so sharply in such short order make you especially well equipped to navigate the new and the next normal."
The students recited Western Law's professionalism pledge, affirming their commitment to honesty and integrity, and  to using their education to serve the public good.
Clay Fernandes, president of Western's Student Legal Society congratulated the class and challenged them to "test your own perspectives and take this as an opportunity to grow. Law school will be an exciting and challenging time."
Assistant Dean Danielle Lacasse told the incoming students their class was a varied and impressive one.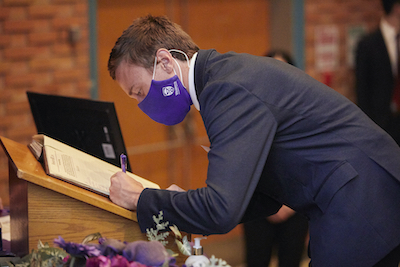 "Among you are music teachers, journalists, a professional engineer, court reporters, small business owners, a horse trainer, an addiction counsellor, civil servants, varsity athletes, and a Doctor."
She also noted the many organizations for which the students volunteer.
"Students are entering law school at an unprecedented time," says Dean Chamberlain. "We've worked hard to ensure our first-year classes can be done in- person and receive the same engaging, challenging, and personal experience that makes Western Law so special."
Western Law would like to thank the OBA for generously sponsoring the students' induction ceremony and lunch.