Akis Psygkas joins Western Law
Akis Psygkas joins Western Law
October 14, 2020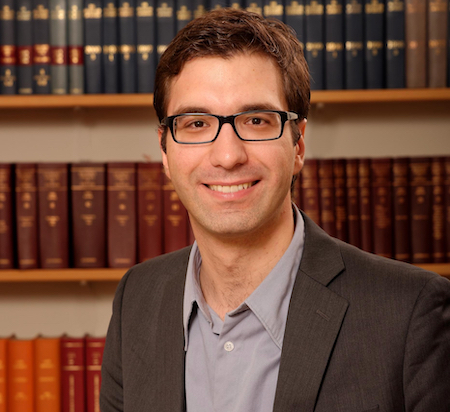 Western Law is pleased to announce the appointment of Athanasios (Akis) Psygkas as Associate Professor beginning January 2021.
Psygkas will teach Constitutional Law, and, along with Professor Wade Wright, will lead the faculty's Public Law Research Group.
"We're delighted to have Akis join the Faculty," says Dean Erika Chamberlain. "He has a very impressive scholarly record and I know will make important contributions to our research and teaching in public law."
Psygkas' research explores public participation in policy-making, constitutional development, and public accountability processes.
His latest book, "From the 'Democratic Deficit' to a 'Democratic Surplus': Constructing Administrative Democracy in Europe" (Oxford University Press), was the runner-up for the 2019 SLSA Theory and History Book Prize.
His work has appeared in leading journals, including the University of Toronto Law Journal and the Oxford Journal of Legal Studies.
Psygkas received LL.M. and J.S.D. degrees from Yale Law School, where he was a Fulbright scholar. He also holds an LL.B. and an LL.M. in Public Law and Political Science from the Aristotle University of Thessaloniki.
Psygkas most recently was a Senior Lecturer in Public Law and Politics at the University of Bristol and has held visiting positions at the University of Toronto (2017-2018), the European University Institute in Florence (Max Weber Fellowship, 2013-2014) and the Institut d'Etudes Politiques (Sciences Po) in Paris (Fox International Fellowship, 2010-2011).
One of his current research projects, entitled 'The Participatory Democracy Index', proposes a model of thinking about stakeholder engagement in public policymaking beyond Election Day.