A Tribute to Joe Arvay LLB'74
A Tribute to Joe Arvay LLB'74
December 14, 2020
By Professor Michael Lynk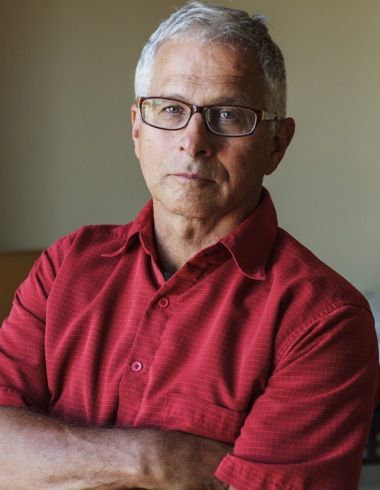 Joe Arvay's untimely passing at the age of 71 is a great loss for the Canadian legal bar, for defenders of human rights and civil liberties, for admirers of the art of advocacy at its highest, for those who champion unpopular causes, and for Western Law.
He died in Vancouver on December 7, 2020.
A 1974 graduate of Western Law, he went on to earn a LLM from Harvard and taught law for several years at the University of Windsor before accepting a position as a constitutional lawyer with the British Columbia Attorney General. Arvay later left the government for private practice, where he soon became a highly-regarded litigator on cutting-edge human rights, equality and constitutional cases. He was appointed Queen's Counsel at the tender age of 38, and later was awarded the Order of Canada. 
As an undergraduate student at Huron University College in London, Arvay was in a serious highway car accident. As a result, he suffered a significant spinal injury which left him a paraplegic. While his disability did not define him – he would become an avid sailor and skier – Arvay developed a deep empathy for the vulnerable and the marginalized. He once said: "I became acutely aware of discrimination and prejudice against minority groups, including me."
At Western Law, he excelled as a student. As he recalled in an alumni profile written about him in 2013: "It didn't take me long to know that I had found what I wanted to do. It was instantaneous once I finally understood that law is a way to help solve problems using the force of one's intellect or power of persuasion." He added: "This is like being a plumber with words. I can actually fix something."
As a constitutional and civil litigator, Arvay appeared before the Supreme Court of Canada more than 75 times. On his passing, Chief Justice Richard Wagner said in a statement that: "His advocacy skills were second to none. Some have referred to him as the court whisperer, given his long line of victories here at the court. He defended the Canadian Charter of Rights with great passion."
Indeed, Arvay's constitutional victories have become legendary. These landmark cases included the successful defense of a Vancouver lesbian bookstore on charges of importing obscene materials (Little Sister's Book and Art Emporium v Canada); the striking down of indefinite solitary confinement in Canadian prisons (Canada v. British Columbia Civil Liberties Association); enabling a community health group to establish a safe-injection site (Canada v PHS Community Services Society); overturning Canada's prostitution laws (Canada v Bedford); upending a school board ban on elementary school books portraying same-sex families (Chamberlain v. Surrey School Board District # 36); and winning a seminal labour union challenge to government restrictions on collective bargaining (BCGEU v. BC Health Services).
His most famous legal victory was Carter v. Canada. In 2015, the Supreme Court of Canada  unanimously ruled that the Criminal Code prohibition against assisted death violated the Charter of Rights and Freedoms. Representing several families who were seeking the right to assisted death with the assistance of the British Columbia Civil Liberties Association, Arvay and his legal team assembled an extraordinary amount of expert evidence and argument which resulted in a 1,400 paragraph ruling in his favour at the British Columbia Supreme Court in 2012. At the Supreme Court of Canada, he persuaded the justices to overturn a 22-year-old precedent – Rodriguez v. British Columbia – which had earlier upheld the Criminal Code provisions.
"Joe Arvay was one of Western Law's most accomplished alumni," said Dean Erika Chamberlain. "A gifted trial and appellate advocate, a well-recognized constitutional litigator who indelibly changed our human rights and equality laws, and a stellar legal voice for those who needed a champion in the courts, he enhanced the rights of all Canadians by ensuring that the Charter would become a dynamic living tool. As sad as his early passing is, he leaves behind a wonderful legacy of rights that we will all enjoy. Our deepest condolences to his wife, Connie Addario, and his family."