Interdisciplinary connections forged at Research Day
Interdisciplinary connections forged at Research Day
April 03, 2019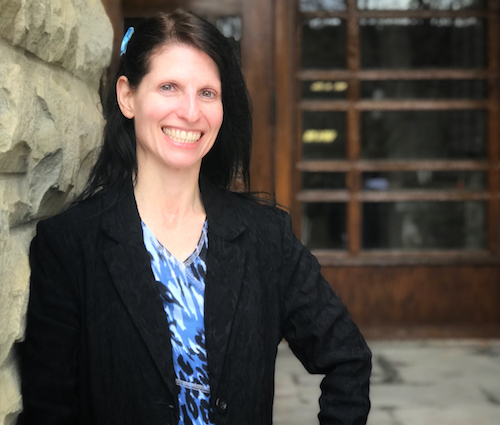 Graduate students and professors from the faculties of Information and Media Studies (FIMS), Music, and Law at Western discovered interdisciplinary connections at a research day held March 22 at Western Law.
"It was an excellent opportunity for graduate students to come together to communicate and collaborate across disciplines," said Christina Catenacci, a PhD student at Western Law, and one of the conference organizers. "The interdisciplinary discourse allowed students to explore new ways of thinking and problem solving, as they approached common issues from different yet compatible perspectives."
Catenacci addressed whether there should be a mandatory indigenous law component in legal education during the panel discussion "Indigenizing and decolonizing pedagogy". Panelists Beth Tuinstra from the Don Wright Faculty of Music and Danica Pawlick Potts from FIMS also explored ways to include indigenous perspectives in educational research and curriculum. The panel discussion was moderated by FIMS Professor Paulette Rothbauer.
 The 2019 FIMULAW conference provided numerous opportunities for participants to forge new connections.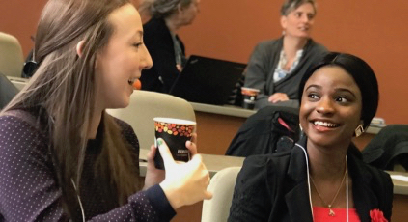 In a networking research "speed dating" event, participants shared research ideas and explored possible connections in a fast-paced and friendly environment. A digital poster session provided additional opportunities for student researchers to engage with others and obtain one-on-one feedback on their work while Music Education PhD students Caroline Blumer and Kyle Zavitz provided a musical performance.
"FIMULAW has always been a space for interdisciplinary topics, and this year we prioritized interdisciplinary session design as well," said Kirstyn Seanor, FIMS PhD student and one of the conference's organizers. "We wanted to support people in stepping out of their silos and confronting unfamiliar topics, and it was amazing to see how well our presenters and attendees rose to the challenge."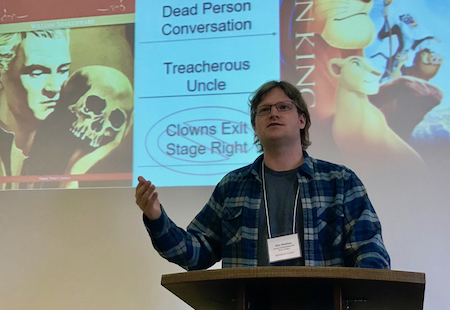 A wide-range of fascinating research was shared as part of the conference's "lightning talks". Topics presented included storytelling, renewable energy, social media use by musicians, workplace privacy in the context of emerging electronic surveillance technologies, phylomemetic cataloguing, classical music rondos, clinical practice guidelines, trademark law in emerging technologies, and the challenges of initiating interdisciplinary research.
Students from the Masters in Music Education program described their research on choir as community building and presented an inspirational choral music video highlighting this process in action.
With the support of Western Libraries and Scholarship@Western, an open access journal has been created to host programs, posters, multimedia ephemera, and papers affiliated with the research day proceedings.
Thank you to Research Western and the Faculties of Information and Media Studies, Don Wright Faculty of Music and the Faculty of Law for their generous support of this conference.