CLS celebrates 50 years of service to the community
CLS celebrates 50 years of service to the community
May 16, 2019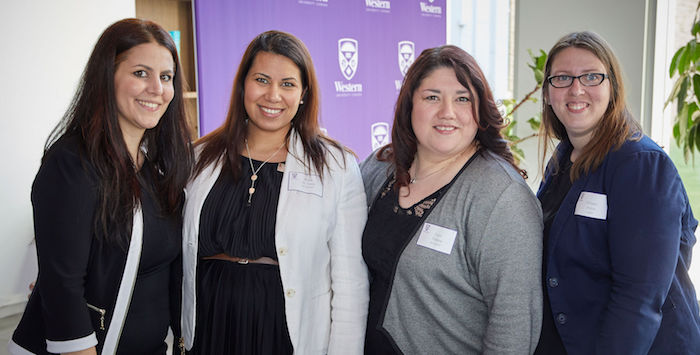 During its 50 years, Western's Community Legal Services Clinic (CLS) has made a significant impact on the London community, and on the law students who've worked there, by helping those who fall between the cracks of the justice system.
On May 10, 2019 a reunion of CLS alumni gathered to celebrate the 50th anniversary of the clinic and reflect on its legacy. View photos of the event.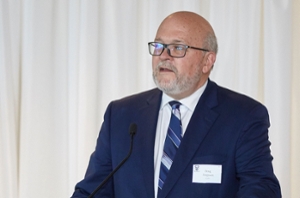 "From its humble start, literally in a broom closet with a desk and two chairs, thanks to the dedication of its lawyers, staff, and students, CLS has grown into one of the leading student clinics in Canada," said Doug Ferguson, LLB'81, the Clinic's director. 
CLS represents low-income persons who do not qualify for legal aid but can't afford a lawyer. Funded in part by Legal Aid Ontario, the Law Foundation of Ontario, Western and Fanshawe College, CLS provides free legal advice and representation to Londoners and Western and Fanshawe students.
"We've saved people from homelessness and insolvency, helped acquit those unfairly charged with a crime, enabled international grad students to remain in Canada to build a new life, and helped single mothers obtain custody of their children and collect support," said Ferguson. "This is our legacy for access to justice."
The impact on the students working at the Western's legal clinic is just as significant. On average, CLS has 125 Western Law students working in the clinic annually, handling 800-1,000 files – giving them hands-on legal experience and insight.
"The practical legal skills they gain enable our students to transfer smoothly into the legal profession," Ferguson said. "It really helps their careers, but working at the clinic also does something else – it builds a sense of compassion and ethical responsibility."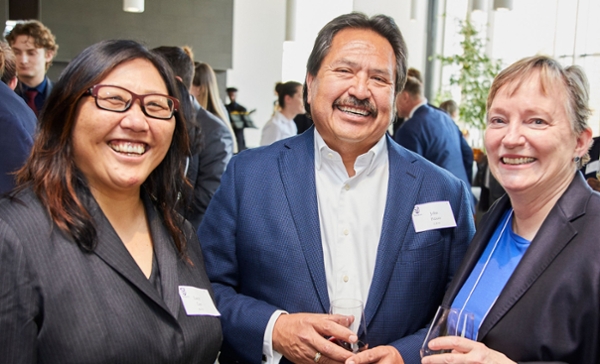 While a student at Western Law Joyce Thomas, JD'09, worked at CLS for three years and says the experience was invaluable.
"We learned how poverty, poor physical or mental health, family separation, and even lack of adequate housing can affect how people navigate the legal system," she said. "Our clients' battles became our battles, and we learned the importance of providing our voices, time and advocacy to those who needed it the most."Justice Eileen Gillese of the Ontario Court of Appeal and former Dean of Western Law delivered keynote remarks at the reunion reception. In her talk she reflected on the important role CLS plays in access to justice.
"Our legal system works best when individuals with legal problems are represented. While they are not a panacea, student legal clinics are a vital component of the landscape of legal services," she said. "I know CLS provided many here with the inspiration to keep striving toward ensuring that Canada has a robust and accessible justice system."
CLS began its life as Student Defenders, the brainchild of John Eberhard, QC, LLB'69.
Western Law's Faculty Council passed a motion authorizing the program in November 1968, and Student Defenders began operating in the spring of 1969. A year later it was authorized as a Student Legal Aid Society by the Law Society of Upper Canada, and eventually named Community Legal Services.
In 1975, then-Dean David Johnston entered into an agreement with the Ontario Legal Aid Plan for the establishment of a second clinic, the London Legal Clinic, where students spent an entire term working on files. It eventually closed due to funding issues, but was later consolidated into CLS.
CLS is seen as a leader in the movement towards experiential education in law school. The Association for Canadian Clinical Legal Education was founded at Western Law in 2010 when CLS hosted the first-ever national student clinic conference.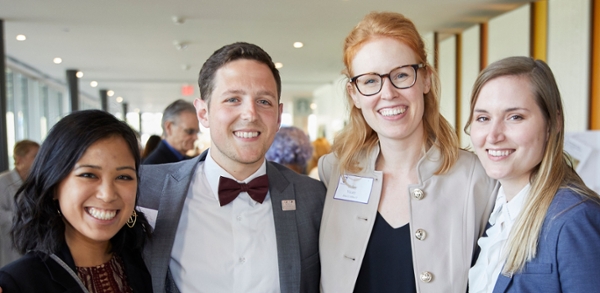 In 2014, on the initiative of former Dean Iain Scott, CLS moved to a new home, vacated by the former second floor law library stacks, with substantially more space.
"Today, CLS is recognized as one the best clinical facilities in Canada, with dedicated Review Counsel Jason Voss, Elena Ashford, Ian Dantzer and Julie Lee, mentoring the next generation of lawyers," said Ferguson. "Our wonderful staff Vivian McPhee and Grace Galante, along with retired staff member Lynn Thomas, all received well-deserved standing ovations at the reunion."
"CLS continues to be a force in promoting access to justice and providing excellence in clinical legal education and experiential learning," said Dean Erika Chamberlain. "We're very proud of the work they do."
We are grateful to Lerners LLP, Cohen Highley LLP and Harrison Pensa for their generous support of the Community Legal Service 50th anniversary reunion.
With recent cuts to Legal Aid Ontario's budget, CLS funding will be impacted. In anticipation, we are appealing to our alumni and friends to consider making a donation in support of the experiential learning opportunities for Western Law students. Funds raised will support student summer jobs at the clinic and assist CLS continue to offer its legal services to members of the community who are most vulnerable. Donate today.