Alumni establish award in memory of Ian Kerr
Alumni establish award in memory of Ian Kerr
December 10, 2019
A new Western Law student award will be established in memory of alumnus and former law professor, Ian Kerr, LLB/PhD'95.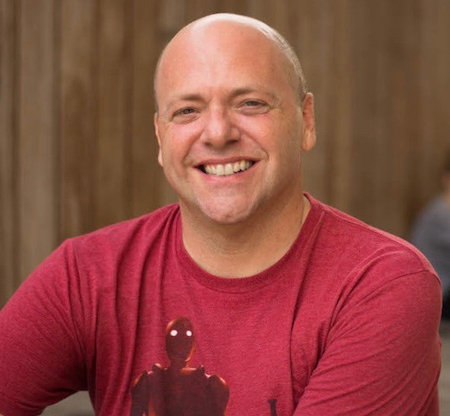 Ian's classmates from LLB'94 and LLB'95 are leading the initiative to create this award to honour their dear friend. Members of these graduating classes, as well as friends and faculty members of Western Law, have generously contributed to a memorial fund to establish the award.
Ian was a much beloved classmate, colleague, and accomplished and admired academic who passed away from cancer on August 27, 2019 at age 54.
During his studies in Philosophy at Western, Ian fell in love with the law and entered Western Law in 1991 – while simultaneously completing his Doctorate in Philosophy and teaching undergraduate Philosphy students.
"Ian had big hair, big ideas, a big laugh and the biggest heart," recalled Joanne Horibe, LLB '94. "He was always up for a late-night debate (usually over pizza and red licorice nibs) about how the snail got into the ginger beer, whether a corporation was a person or why Rush was the greatest rock band of all time. He was brilliant, passionate and wickedly funny," she said. 
Many of his classmates fondly recall Ian as a drummer for a band called "Jeremy Bentham's Head" which he described on his professional bio as "indisputably the driving rock-n-roll force in the history of the University of Western Ontario, Faculty of Law". At the law school's student talent show, Obiter Dicta, he wrote and starred in many skits including "Schadenfreude Tonight", a playful take on the sometimes-competitive nature of law students.
Ian went on to become a ground-breaking scholar and award-winning teacher, and held a Tier 1 Canada Research Chair in Ethics, Law, and Technology at the University of Ottawa. While his scholarship was cited by the Supreme Court of Canada, and was influential with Parliament and the United Nations, colleagues and students valued him for his legendary generosity, collaborative spirit, and sense of humour.
The Ian Kerr Memorial Award will assist a second- or third-year student who positively contributes to student life and the Western Law community, with preference given to a student whose involvement in music, art or drama has added to their law school contribution. The creation of this award will carry on Ian's legacy by reflecting the spectacular, luminous, brilliant and joyful qualities that he shared with so many.
Fundraising efforts continue for this award as the goal is to raise enough funds for it to be given out in perpetuity. To learn more, please visit www.westernconnect.ca/kerr