Western Law mourns the passing of Tim Edgar
Western Law mourns the passing of Tim Edgar
December 13, 2016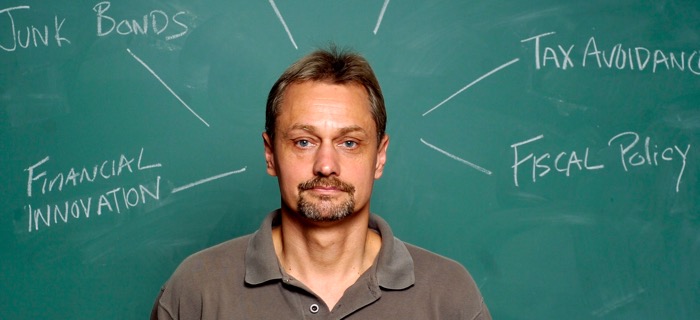 The Western Law community mourns the passing of alumnus and former professor, Tim Edgar LLB'85, who died December 8 after a battle with leukemia. He was 56.
A tax policy expert of great eminence, Edgar was a much admired and respected Professor at Western Law from 1989 to 2011. He taught tax law and policy and was the Director of the National Tax Centre at Western. He also served as the Faculty's Associate Dean from 2006-08.
In January 2011 Professor Edgar joined the faculty at Osgoode Hall Law School. He was also a member of the Faculty of Law at the University of Sydney. 
As friend and former colleague, Rande Kostal, comments, "Without doubt, Tim was one of the finest scholar-teachers in the history of Western Law. He was a key contributor to the reinvention of tax law as an intellectually rigorous and vital field of public law."
Edgar was a pioneer in the taxation and policy implications of modern financial markets and instruments.
He published extensively, both nationally and internationally, throughout his career.
"Tim loved tax law and policy and his writing was prodigious and insightful," notes former Western Law professor Daniel Sandler, Managing Partner at EY Law LLP.
Not only a distinguished academic, his advice was sought by governments and NGOs around the world. He served as a consultant to the Department of Finance, the Canada Revenue Agency, the Australian Treasury Department, New Zealand Inland Revenue (Policy Advice Division), the OECD and the IMF.
Edgar received both his B.A. and LL.B. (with Distinction) from Western University. He received his LL.M. from Osgoode Hall Law School in 1988 and earned his Ph.D. from Deakin University in Melbourne, Australia in 1999. He was recently recognized amongst the inaugural recipients of the Canadian Tax Foundation's Lifetime Contribution Award.
"Even though Tim was a widely acclaimed scholar, he was personally very modest and uninterested in recognition beyond the respect of his peers," says Professor Emeritus Craig Brown.
"Tim was a great scholar and colleague, but more than this he was a wonderful friend," says Grant Huscroft, Justice at the Court of Appeal for Ontario.
He is survived by his father Bill Edgar, sister Vicki Edgar, LLB'88 and his children, Wade and Rachel.