Glover wins inaugural Western Law Award for Teaching Excellence
Glover wins inaugural Western Law Award for Teaching Excellence
April 04, 2016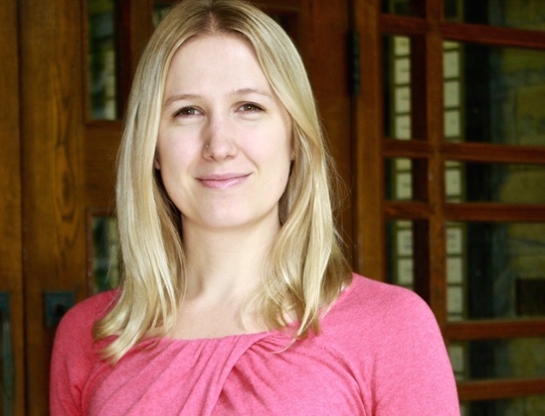 Professor Kate Glover has been selected as the recipient of the inaugural Western Law Award for Teaching Excellence. Glover, who is in the first year of her appointment at Western Law, was praised for her classroom teaching, innovative assessment methods, and commitment to student mentorship.
As the instructor in the mandatory course in Administrative Law, Glover experimented with a variety of interactive and non-traditional teaching methods. In the words of her student nominators, she was able to "transform the subject matter into something captivating," and "something that students looked forward to" every week. Among her innovations was an optional "design-your-own" assignment, which allowed students to explore topics of interest and present them in ways that maximized their own engagement. This included podcasts, moots, academic blogs, and public legal education modules.  
"This is a tremendous accomplishment for someone in her first year of teaching," said Associate Dean (Academic), Erika Chamberlain, who chaired the selection committee for the Award. "The nominations made it clear how much Professor Glover is devoted to the student learning experience, including their intellectual, professional and ethical development."
The Award for Teaching Excellence was established this year to acknowledge the outstanding efforts of full-time faculty in fostering the academic and professional development of students. The criteria for selection include course design, classroom teaching, innovative course delivery and assessment methods, student mentorship, and educational leadership. Winners will present at a faculty seminar and will receive an allowance to be used to pursue further teaching and research activities at the Faculty of Law.