Fellowship to explore indigenous economic justice
Fellowship to explore indigenous economic justice
July 04, 2016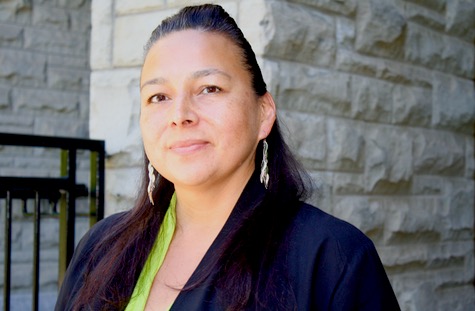 Brenda Young, Community Justice Director for the Chippewas of the Thames First Nation, will join Western Law for the 2016-17 academic term to focus on understanding and improving access to justice for Indigenous Peoples. Young is the recipient of The Law Foundation of Ontario's Community Leadership in Justice Fellowship (CLJF).
"We're extremely pleased to work with Brenda as she explores the links between international and Canadian law and economic justice for Indigenous Peoples" said Associate Dean Valerie Oosterveld. "The Western Law community and the Chippewas of the Thames First Nation will jointly benefit from her collaborative research and the resulting symposium on this topic."
Young's fellowship will include research that will help inform the development of a guideline curriculum for a course that will be taught at Western Law and shared with other law schools and Indigenous communities.
A 2013 Indigenous Fellow at the United Nations Office of the High Commissioner for Human Rights, Young is currently active in a number of community and legal organizations including the Law Society of Upper Canada's Equity Advisory Group and Legal Aid Ontario's Aboriginal Issues Advisory Committee.
The Law Foundation's Justice Fellowships provide individuals in nonprofit organizations the opportunity to spend all or part of an academic year at an Ontario law school, university, or community college department dedicated to legal or justice studies.
The other 2016 CLJF recipients are Nikki Gershbain, National Director of Pro Bono Students Canada and Sarah Pole, Executive Director of Law in Action Within Schools, the youth outreach partnership between the University of Toronto Faculty of Law and Osgoode Hall Law School.
"The Board was impressed by these extraordinary leaders," said Paul Schabas, the Law Foundation's Chair.
"Each of them has a proven capacity to serve clients and build programs in the nonprofit sector. They have laid out clear plans to improve our understanding of critical access to justice issues. We're excited to see what they achieve in their fellowships and how they'll take what they learn back to the front line."