Chief Justice McLachlin to speak on inclusion and accommodation
Chief Justice McLachlin to speak on inclusion and accommodation
March 30, 2016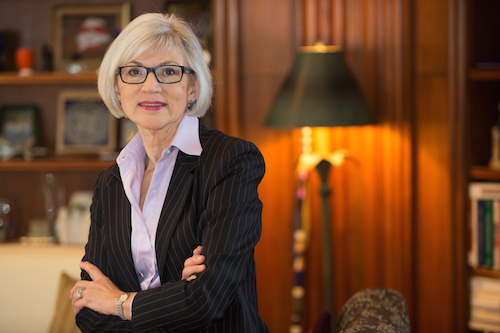 The Right Honourable Beverley McLachlin, P.C., Chief Justice of Canada, will deliver the 2016 Pensa Lecture on Thursday, March 31 at 7:30 pm. in Rm. 38 of Western's Faculty of Law. McLachlin will speak on "Canadian Constitutionalism and the Ethic of Inclusion and Accommodation".  All are welcome to attend this free, public lecture and the reception, which follows in the Law Library.
 McLachlin was sworn in as a Justice of the Supreme Court of Canada in 1989 and appointed Chief Justice of Canada in 2000, the first woman in Canada to hold this position.
Her judicial career began in 1981 when she was appointed to the Vancouver County Court and elevated to the Supreme Court of British Columbia that same year.  She was appointed to the British Columbia Court of Appeal in December 1985 and named Chief Justice of the Supreme Court of British Columbia in September 1988.
The Claude and Elaine Pensa Lecture in Human Rights was established in 2006 when Western Law partnered with Harrison Pensa LLP to honour the Firm's founding partner, Claude Pensa and the commitment he and his late wife, Elaine, shared in the area of human rights.
The inaugural Pensa Lecture was delivered by Michael Ignatieff, the former leader of the federal Liberal Party, on the topic "Speaking Up for Human Rights: The Canadian Challenge." Other speakers in the series include: Supreme Court Justice Ian Binnie; Justice Richard Goldstone, former Chief Prosecutor of the International Criminal Tribunals for the former Yugoslavia and Rwanda; Philippe Sands, a Professor of international law at University College London; Chief Phil Fontaine, the former National Chief of the Assembly of First Nations and Senator Roméo Dallaire.