Work-life balance explored at Conference
Work-life balance explored at Conference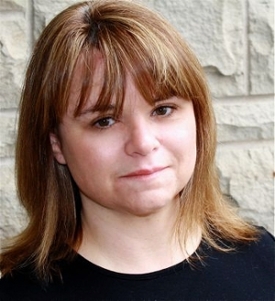 The balance between caregiving and paid employment, particularly as experienced by women and mothers, was the focus of a conference coordinated by Western Law professor Gillian Demeyere (pictured left).
The conference, "Carrying the Motherload: Women, Families, and Work" was hosted at The Department of Women's Studies and Feminist Research (WSFR) at Western on April 10 and featured a number of Western Law alumnae, professors and students.
The speakers, from a range of intersecting disciplines, raised challenging issues of gender roles, legal and social expectations of mothers in the labour force, and how successful careers and motherhood are combined.
"In a time when the pressures on mothers and employees are ever-increasing and evolving, it is important to examine both the challenges and the successes that working mothers have experienced," said Demeyere, the Daryl T. Bean Research Chair in Law and Women's Studies.
"This conference was dedicated to considering issues in motherhood and work, and their significance for women, partners, children, employers, policy-makers and courts," she said.
Professor Andrea O'Reilly, founder and director of the Motherhood Initiative for Research and Community Involvement, delivered the keynote address, on "wife work" and its impact on mother success in employment. Professor Donna Lero, the Jarislowsky Chair in Families and Work at the University of Guelph, presented on the issue of "Reconciling Caregiving and Work: Improving Public Policies, Workplace Practices and Community."
Western Law alumna Reva Seth, author of The MomShift (published by Random House in 2014), shared stories of women's success after having children.
Western Law Professors Gillian Demeyere and Michael Lynk joined Western Law alumna Shannon Webb and Kim Stanton, Legal Director of LEAF, in a lively panel discussion of the Federal Court of Appeal's recent decision in Johnstone v AG Canada concerning the scope of the employer's duty to accommodate employees' parental and childcare obligations.
The day also featured a panel of presentations by graduate students in WSFR (Patricia Hamilton, Emily Field and Melanie Stone) and current Western Law students Alison Dover, Stefanie Milner and Shirelle Goodman. The day inspired thoughtful reflection and engaging debate on issues that for many participants held both personal and academic significance. 
The conference was held with the generous support of the Department of WSFR. Thanks to Helen Fielding, Betty Thompson, Alicia McIntyre and Melanie Stone and the many student volunteers.  Professor Demeyere's work as the Daryl T. Bean Chair in Law and Women's Studies is supported by the Public Service Alliance of Canada.