Western Law LL.M. Graduate Wins International Insolvency Award
Western Law LL.M. Graduate Wins International Insolvency Award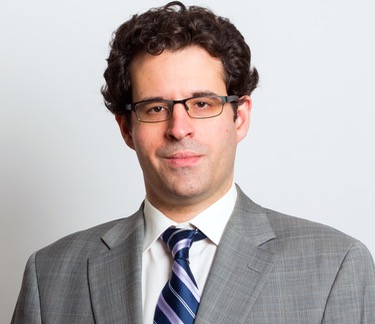 Alfonso Nocilla, LL.M.'11 has been awarded the 2015 Ian Strang Founders Award by INSOL International (International Association of Restructuring, Insolvency & Bankruptcy Professionals).
The award recognizes the best paper submitted to INSOL by a postgraduate or early-career academic researcher, or a recently qualified lawyer or accountant, specializing in insolvency & turnaround. 
As winner of the award, Nocilla has been invited to present his paper, "Asset Sales and Secured Creditor Control in Restructuring: A Comparison of the U.K., U.S. and Canadian Models" to the INSOL International Academics Colloquium in London, England 13-15 July 2016.
The Adjudicating Panel was chaired by Professor Ian Fletcher, University College London, and the members of the panel were Neil Cooper, Past President, INSOL International, Professor Rosalind Mason, Queensland University of Technology, and Professor G. Ray Warner, St. John's University School of Law.
Nocilla completed his LL.M. at Western University under the supervision of Professor Thomas Telfer. 
He is currently completing his Ph.D. at University College London, where his research focuses on an empirical and comparative examination of the U.K., U.S. and Canadian restructuring systems.  This research is supported by a Doctoral Fellowship from the Social Sciences and Humanities Research Council (Canada).
For more information on the award please visit https://www.insol.org/page/497/ian-strang-founders-award