Sustainable development focus of visiting professor
Sustainable development focus of visiting professor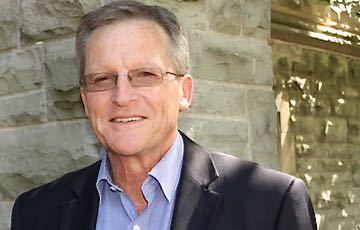 Western Law is pleased to announce the appointment of Associate Professor David Grinlinton of the University of Auckland as the Cassels Brock Visiting Professor in Mining Law & Finance.
Grinlinton will be joining Western Law's faculty for the fall term.  He will also contribute to the activities of the recently established interdisciplinary Yamana Centre for Sustainable Exploration and Resource Development.
"David brings to us a tremendous depth of expertise in the sustainable development area and we are delighted to welcome him back to our faculty," says Dean Iain Scott.
He will also be the Stephen Dattels January Term Fellow in Mining Law and Finance, a position he has held for the past three years.
A professor at the University of Auckland's Faculty of Law since 1990, Grinlinton's research focuses on the tensions between private property rights and the public interest in natural resource conflicts. He also explores ways in which legal processes and regulation can encourage a greater uptake of renewable energy alternatives.
He has published widely in these areas and is a regular presenter at international conferences and symposia. Prior to his academic career Grinlinton had worked in the mining industry in Australia, and the oil and gas sector in the UK. He has also spent time in legal practice in these areas and has consulted to industry and other agencies.
"Canada is a world leader in mining, energy and extractive industries, so this is a very exciting opportunity to be involved in exploring ways to apply sustainability principles more effectively in this area," says Professor Grinlinton.
Grinlinton is a founding member of the New Zealand Centre for Environmental Law and a member of the editorial board of the New Zealand Journal of Environmental Law.
He is also a member of the IUCN's CEL Specialist Group on Energy Law and a founding member of the Legal Aspects of Sustainable Energy for All Community of Practice based in Washington, DC.