Michael Lynk named to Mayor of London Honours List
Michael Lynk named to Mayor of London Honours List
January 06, 2015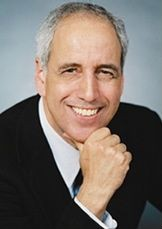 Law professor Michael Lynk topped the list of honorees when London Mayor Matt Brown released the annual Mayor of London Honours List on Jan. 1.
Lynk was honoured for his work in humanitarianism. Also on the mayor's list were Visual Arts professor Patrick Mahon, arts; Alfredo Caxaj, diversity and race relations; Martha Powell, housing; Damian Warner, sports; Roger Khouri, person with disabilities; Bob Porter, environment; Hilary Bates Neary, heritage; and Corina Morrison, safety and crime prevention.
Started in 1976, the mayor's list first recognized community involvement and philanthropic work in arts, and was expanded to more categories in 1989. The nominations are handled by the city's advisory committees and the recipients will be honoured at the first council meeting of the New Year on Jan. 13.