Class of 2015 celebrated at awards ceremony
Class of 2015 celebrated at awards ceremony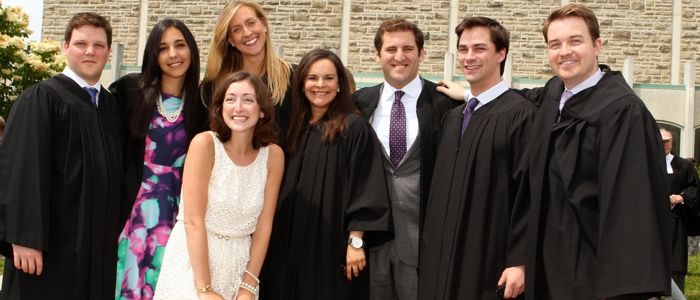 Dean Iain Scott congratulated the Class of 2015 and welcomed family, friends and special guests to the school's annual law awards ceremony held June 17.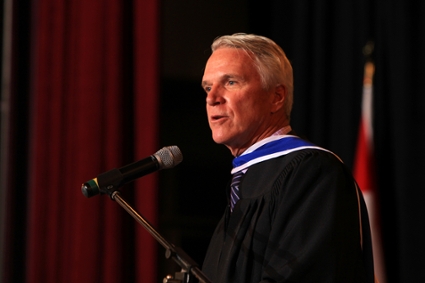 Scott told the grads there is one simple message he wanted them to embrace: that with the passage into a great profession comes a responsibility.
"You've been blessed with a healthy mix of smarts and, of course, an excellent education," he said.  "Use your talents and energy as global citizens for the good of all of society."
Paul Beeston, President of the Toronto Blue Jays, was the ceremony's guest speaker. He encouraged the newly minted JDs not to be afraid of failure and to take chances when opportunities present themselves.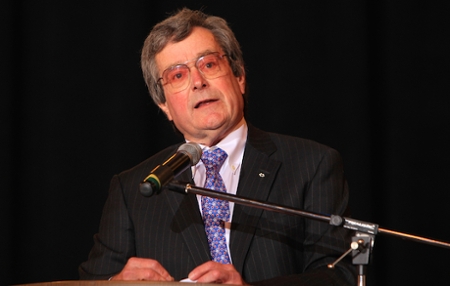 Beeston's humourous and heartfelt address was peppered with inspirational quotes from Shakespeare to Springsteen and included one from baseball legend Jackie Robinson, "A life is not important except on the impact it has on others' lives."
In addressing the grads he also quoted the American author Marilyn vos Savant, "To acquire knowledge, one must study; but to acquire wisdom, one must observe."
He told the Class of 2015 to discover their own personal brand and to ensure that brand includes treating people with fairness, respect and honesty.
"Giving back is a duty and a reward," said Beeston. "Your formal education may be over, but your ability as leaders is just beginning."
 Christine Tabbert LLB'98 brought greetings from the school's alumni association.
"Law school brought a group of unique, special people into my life; lasting friendships that have supported me through all endeavours – personal, business, political, legal, and professional," she said. "The Alumni association offers opportunity to continue those friendships and build new ones."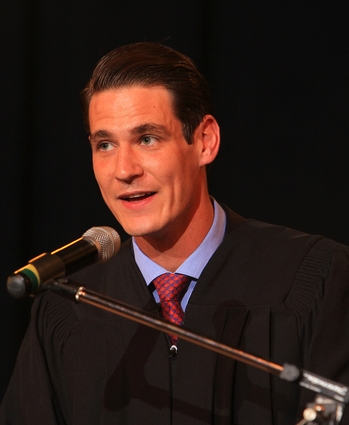 Valedictorian Andreas Kloppenborg 'JD15 reminded his classmates to be proud of their accomplishment. He noted that friends and family will continue to support them in future challenges.  
"We all came to Western in search of a legal education," said Kloppenborg.
"Today is evidence that we found one – and along the way we've also found many other things. We've found new interests, set new goals, become better people, and forged friendships that we will carry for a lifetime."